Alqaqa Accepts Position at Cape Cardiology Group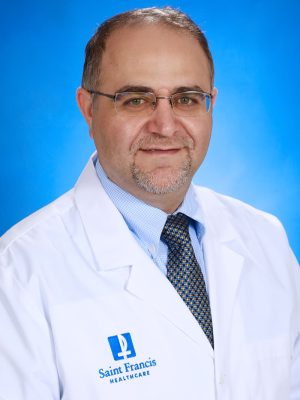 Saint Francis Healthcare System is pleased to announce Ashraf Alqaqa, MD, FACC, has accepted a position at Cape Cardiology Group, a Saint Francis Medical Partner.
Alqaqa is an experienced cardiologist specializing in cardiovascular disorders, who joins Saint Francis from Community Health Systems/West Tennessee Healthcare in Franklin, Tennessee, where he served as a Cardiovascular Specialist and the Director of the Chest Pain Unit.
Alqaqa earned his Medical Education from the University of Jordan in Amman, Jordan in 2004. He completed his Residency in 2010 and his Fellowship in 2013 both in Cardiovascular Medicine at St. Michael's Medical Center – Seton Hall University in Newark, New Jersey.
Alqaqa is board certified by the American Board of Internal Medicine with a sub-specialty in Cardiology.