Saint Francis to Host Free Cardiovascular Risk Screenings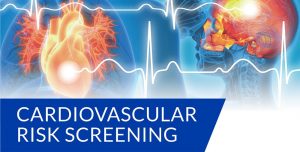 Saint Francis Healthcare System is offering free cardiovascular risk screenings each Thursday during the month of June. The screenings are open to the public.
In addition to being the first and fifth leading causes of death in the United States, heart disease and stroke result in serious illness and disability, according to the American Heart Association. Risk factors include high blood pressure, smoking, diabetes, physical inactivity, obesity and high blood cholesterol among others.
The cardiovascular risk screenings will be provided by colleagues with Saint Francis Healthcare System's Neurosciences Institute and Heart Hospital from 7 am to 11 am, and the screenings will be located at Entrance 2 of Saint Francis Medical Center. The screenings are free to the public and include a risk assessment, blood pressure, cholesterol testing and preventative education. For accurate results, a 10- to 12-hour fast is required. Participants should continue to take regularly prescribed medication and drink water to avoid dehydration.
Registration is required. To register, call 573-331-3072.