Color Dash 2022 5K and Fun Walk Provides Free Cancer Screenings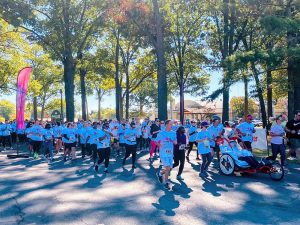 The Saint Francis Foundation hosted their fourth annual Color Dash 5K and Fun Walk on Saturday, October 1, at Arena Park. The turnout for the 5K and one mile fun walk included 274 participants. More than $31,000 was raised to provide free cancer screenings to individuals in need throughout our community.
Results
Overall Female Winner: Abigail Kasten
Overall Male Winner: Philip Francis
Overall Survivor Female Winner: Kaylee Crumley
Females 19 and Under
First Place: Molly Becker
Second Place: Zoi Miller
Third Place: Natalie Mirguax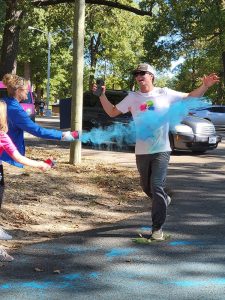 Females 20-29
First Place: Sully Sangurima
Second Place: Kimberly Mathis
Third Place: Kassidy Gowan
Females 30-39
First Place: Michelle Tanz
Second Place: Malerie Essner
Third Place: Megan Gerlach
Females 40-49
First Place: Tammy Morgan
Second Place: Stephanie Sadler
Third Place: Christina Cheek
Females 50-59
First Place: Jill Hahs
Second Place: Robin Rowe
Third Place: Lori Whistler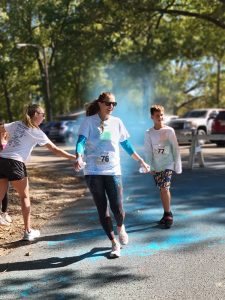 Females 60 and Over
First Place: Debi Bowman
Second Place: Tammy Beck
Third Place: Pam Lange
Males 19 and Under
First Place: Elijah Cheek
Second Place: Nolan Harrison
Third Place: Trent Lange
Males 20-29
First Place: Logan Shay
Second Place: Dalton Buehler
Third Place: Tyler Crumley
Males 30-39
First Place: Adrian Smith
Second Place: Andrew Bertrand
Third Place: Dylan Adams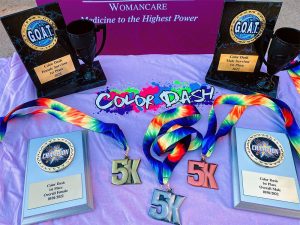 Males 40-49
First Place: Adam Morgan
Second Place: Steven Sadler
Third Place: Josh Lange
Males 50-59
First Place: Roger Ellinger
Second Place: Travis Smith
Third Place: James West
Males 60 and Over
First Place: Mitch Gerber
Second Place: Mark Reder
Third Place: Kent Edwards
For more information about Saint Francis Foundation, call 573-331-5133 or visit sfmc.net/foundation.