Saint Francis Medical Center has named Edward Duryee as its new Chief Information Officer (CIO). In this position, Duryee will be responsible for directing Saint Francis' information systems strategy and operations. He is replacing Diane Smith, who is retiring after 40 years of service to Saint Francis.
"We are forever grateful for Diane's dedication and we wish her the best in retirement," said Steven C. Bjelich, FACHE-D, President and Chief Executive Officer of Saint Francis Medical Center. "Through her leadership, Saint Francis has been at the forefront of the latest in information systems. She was instrumental in Saint Francis' transition to electronic medical records and computerized physician order entry, paving the way for the future in healthcare."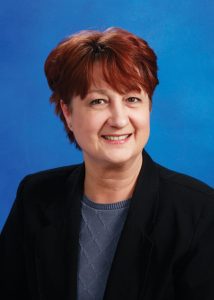 "I'm excited to see what the future holds, but retirement will be bittersweet," says Smith. "Saint Francis has truly been my second home. The entire Saint Francis family means a great deal to me."
Saint Francis has always been focused on delivering top-notch patient care, through expert providers and innovative technologies. Duryee inherits a motivated team that has been named to Healthcare IT News' "Where to Work: Best Hospital IT Departments" three years in a row. "We believe that Ed's energy and extensive background will make for a smooth transition in the CIO role," says Bjelich. "He brings with him 30 years of progressive and visionary experience in the industry which will be a strong asset for Saint Francis moving forward."
Duryee holds an MBA in Computer and Information Science from Temple University in Philadelphia, Pa. and a Bachelor of Science in Industrial Engineering from Northeastern University in Boston, Mass.
He joins Saint Francis Medical Center from Encore Health Resources where he was a Managing Consultant for strategy and planning. Previously, Duryee held positions as CIO at The Methodist Hospitals in Indiana, as well as vice president of information technology and CIO at EMH Regional Healthcare System in Ohio.
"I am thrilled for this amazing opportunity to join Saint Francis Medical Center," says Duryee. "They are known not only for their excellence in patient care, but also for being a great place to work, as evidenced by their long-standing Best Places to Work in Healthcare award. I look forward to the challenges of my new role and supporting them in their mission to provide outstanding care to the community."