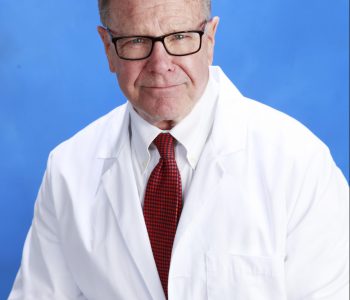 Saint Francis Healthcare System is pleased to welcome experienced neurologist and new Saint Francis Medical Partner Randall L. Stahly, DO, FAAN, to Cape Neurology Specialists, where he joins a team of neurology experts.
Dr. Stahly has practiced in Cape Girardeau since 1986. He earned his medical degree from Kirksville College of Osteopathic Medicine in Kirksville, Mo., and completed his internship at Flint Osteopathic Hospital, in Flint, Mich. He performed a year of emergency medicine in Milwaukee, Wis., and completed his neurological residency at St. Louis University in St. Louis, Mo. He was subsequently named head of neurology at St. Louis County Hospital and served as an assistant clinical professor of neurology at St. Louis University from 1982 to 1986 when he was recruited to Cape Girardeau.
Board certified in both neurology and sleep medicine, he comes to Saint Francis with decades of experience in the practice of neurology and sleep medicine. Dr. Stahly grew up in Cape Girardeau and has spent most of his adult life here. He enjoys hunting, saltwater fly-fishing and bass fishing in his free time.
"Dr. Stahly brings a level of expertise that will help enhance our neurological care at Cape Neurology Specialists," says Steven C. Bjelich, FACHE-D, President and Chief Executive Officer of Saint Francis Healthcare System. "His overall experience and knowledge are second to none."
To learn more about Dr. Stahly or Cape Neurology Specialists, call 573-331-3996.