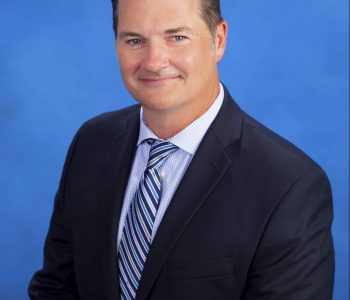 Saint Francis Healthcare System is pleased to welcome back cardiothoracic and vascular surgeon and Saint Francis Medical Partner, R. Brent New, MD, FACS, FACC. Dr. New, who previously practiced medicine in Cape Girardeau for five years and has nearly two decades of experience, returns as the new chief of cardiothoracic surgery. He will guide a team of three fellow heart and vascular surgeons at Cape Thoracic & Cardiovascular Surgery and nine heart specialists at Cape Cardiology Group.
He earned his medical degree from the University of Texas Health Science Center in San Antonio, where he later completed his thoracic surgery fellowship in its Division of Thoracic Surgery. He fulfilled his general surgery residency at the Medical University of South Carolina Department of Surgery in Charleston, S.C.
Dr. New is passionate about bringing quality patient care and outstanding clinical heart outcomes to the region through collaboration between cardiothoracic surgery and cardiology. Specializing in adult cardiac, thoracic and vascular surgery, his interests include transcatheter aortic valve replacement, complex valve and aortic cases, mitral valve repair, minimally invasive lung surgery and aortic endovascular procedures.
To learn more about Dr. New or the Heart Hospital, call 573-331-3996.