Saint Francis Medical Center is pleased to welcome David R. Gayle, DO, and Andy Gayle, MD, of the new Piedmont Physician Associates practice as Medical Partners. These respected family practice physicians will officially join the Medical Center on January 1, 2015.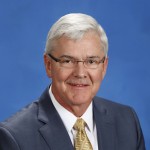 David Gayle earned his medical degree from Kirksville College of Osteopathic Medicine in Kirksville, Mo., and completed his internship at Fort Worth Osteopathic Hospital in Fort Worth, Texas. His primary clinical interest is gerontology, which means he is dedicated to helping keep his patients healthy and happy as they grow older.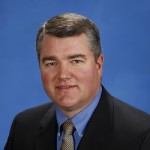 Andy Gayle earned his medical degree and later completed his family medicine residency at the University of Missouri-Columbia in Columbia, Mo. Board certified by the American Board of Family Practice, his clinical expertise is centered on all aspects of general family medicine, with the exception of obstetrics.
"People who build strong, long-term relationships with their primary care physician can expect better overall health and enjoy a higher quality of life," explains Steven C. Bjelich, FACHE-D, President and Chief Executive Officer of Saint Francis Medical Center. "And now, Piedmont residents can count on the knowledge and experience of these family practice physicians, and have direct access to the Medical Center's many resources, new technologies and highly trained specialists."
To learn more about Dr. David Gayle and Dr. Andy Gayle and the Piedmont Physician Associates practice at 415 S. Main Street, call 573-331-3996.