Rapp Joins Advanced Orthopedic Specialists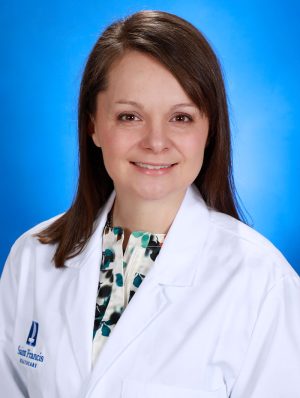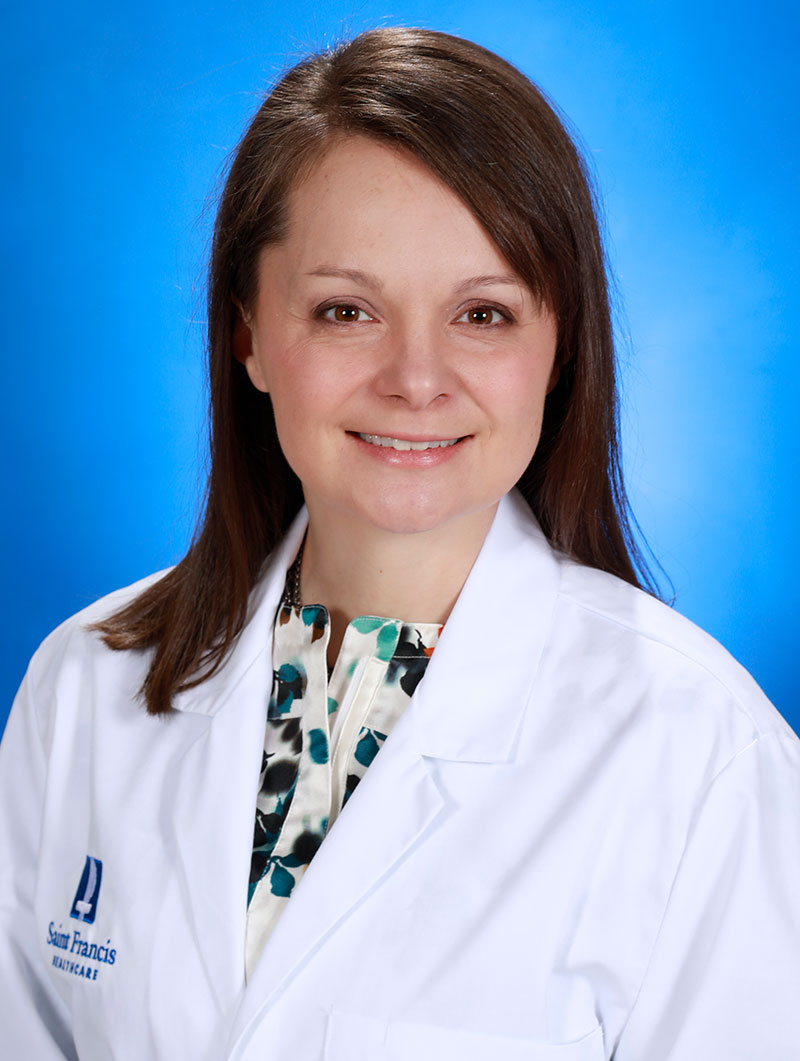 Saint Francis Healthcare System is pleased to welcome Catherine M. Rapp, MD, MBA, FAAOS, orthopaedic surgeon, to Advanced Orthopedic Specialists.
Dr. Rapp is an experienced orthopaedic surgeon specializing in complex problems of the adult shoulder and elbow, who joins Saint Francis from the Sports Medicine & Orthopaedic Center in Chesapeake, Virginia, where she practiced as an orthopaedic surgeon.
Dr. Rapp earned her medical degree from Southern Illinois University School of Medicine under a military scholarship, followed by residency in Orthopaedic Surgery while on active duty at Naval Medical Center Portsmouth, Virginia. Dr. Rapp then served as a general orthopaedic surgeon treating fractures, sports injuries, arthritis and overuse conditions in sailors, dependents and retirees at Naval Hospital Sigonella, Sicily, Italy; at Naval Hospital Jacksonville, Florida; and at NATO Role 3 MMU, Kandahar, Afghanistan, during deployment. She was twice awarded both the Navy and Marine Corps Commendation and Achievement Medals. While serving, she also continued her education, completing a Master of Business Administration degree with George Washington University. After an honorable discharge from the Navy in 2017, Dr. Rapp went on to complete an advanced training fellowship in Adult Shoulder and Elbow Reconstruction at Beaumont Hospital Royal Oak, Michigan.
Dr. Rapp is board certified by the American Board of Orthopaedic Surgery and is an active Fellow with the American Academy of Orthopaedic Surgeons.
Advanced Orthopedic Specialists provides treatment for orthopedic injuries and conditions affecting the ankle, elbow, foot, hand, hip, knee, shoulder and wrist in addition to specializing in joint replacement and revision, pain management, physical medicine and rehabilitation and sports. As a medical partner of Saint Francis, Advanced Orthopedic Specialists proximity allows for collaboration between medical groups in Cape Girardeau and the surrounding areas that further improve patient outcomes.
To learn more about Dr. Rapp, visit our Orthopedic Institute page or call Advanced Orthopedic Specialists at 573-335-8257.