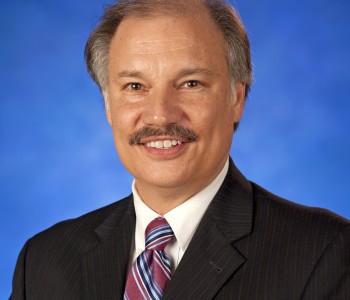 Steven C. Bjelich, FACHE-D, Saint Francis Healthcare System President and Chief Executive Officer, has been elected to the elite Healthcare Executives Study Society (HESS).
HESS is one of the oldest voluntary educational organizations available to healthcare professionals. The group seeks to advance the state and art of executive leadership and influence the development of healthcare public policy.
Membership is by nomination and election by the current membership and continues to include executives from prominent hospitals, systems and association, as well as the senior executives of the American Hospital Association, the American College of Healthcare Executives and the Joint Commission on Accreditation of Healthcare organizations. The current membership consists of up to 55 active members, the majority of whom must be from organizations providing healthcare services, and approximately 20 honorary members.
CEOs from some of the most prestigious healthcare systems in the country are on this roster, including Yale-New Haven Hospital, Covenant Health of California, Sentara Healthcare of Virginia, Integrated Healthcare Strategies of Minneapolis, the Kaiser Foundation, Cedars-Sinai Health System, Palmetto Health of South Carolina, Scripps Health, Carolinas HealthCare System and the University of Pennsylvania Health System.
Bjelich has been the President and Chief Executive Officer at Saint Francis Healthcare System since 1999 and has led the organization through unprecedented cultural changes to a marketing/customer service climate, resulting in market share growth of 15 percent, major facilities expansion and improvement, and incredible satisfaction ratings by physicians, employees and patients.
He has more than 30 years of extensive healthcare experience at the senior management level, serving in executive positions at hospitals and healthcare systems in Delaware, Pennsylvania, Kentucky and California.
Bjelich has a master's degree in Healthcare Administration from the Indiana University School of Medicine and a Bachelor of Science in Business Administration from Indiana University, Bloomington, Ind. He is a Distinguished Fellow in the American College of Healthcare Executives, an advanced member in the Healthcare Financial Management Association and a member of the American Hospital Association.
He is also an active community leader serving his parish and numerous nonprofit organizations. He is board chair-elect of the Missouri Center for Patient Safety and is a member of the Board of Directors of the Missouri Hospital Association (MHA). He is a member of the Government Relations Committee and the Legislative Advisory Committee for the MHA and received the MHA Visionary Leader Award, the organization's highest individual award, at their annual meeting in 2010.