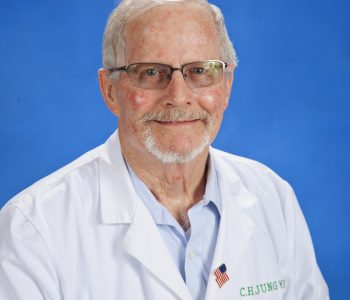 Saint Francis Healthcare System is pleased to welcome skilled otolaryngologist and new Saint Francis Medical Partner Christopher H. Jung, MD, to Cape ENT Group, where he joins three fellow ENT specialists. Dr. Jung has been affiliated with the Medical Center for many years through his former private practice, Southeast Missouri Sinus and Laser Center.
Dr. Jung earned his medical degree from the University of Missouri in Columbia, Mo. He completed both his internship and general surgery residency at Menorah Medical School in Kansas City, Mo., and fulfilled his otolaryngology residency from the University of Missouri Medical Center in Columbia, Mo.
Dr. Jung comes to Saint Francis with decades of experience and a range of clinical interests, which include allergy diagnosis and treatment; laser technology to treat vocal cord lesions and snoring; and specialized laser treatments for a variety of aesthetic concerns, including tattoo removal. He also has served on a number of medical missions to Honduras, the Philippines and Ethiopia, treating those without access to essential ENT care.
"We are happy to welcome Dr. Jung to Cape ENT Group," says Steven C. Bjelich, FACHE-D, President and Chief Executive Officer of Saint Francis Healthcare System. "His extensive ENT knowledge and experience will improve the lives of patients in the communities we serve."
To learn more about Dr. Jung or Cape ENT Group, call 573-331-3996.