Torbet Receives SHSMD Rising Star Award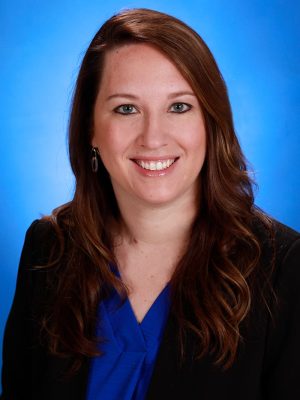 The Society for Health Care Strategy and Market Development (SHSMD) of the American Hospital Association recognizes Danielle Torbet, Director of Marketing at Saint Francis Healthcare System, as one of ten recipients of its annual Rising Star Award.
Each year, SHSMD recognizes distinguished health care strategy professionals under the age of 40 who have demonstrated outstanding promise in their respective fields. The program is designed to acknowledge individuals that exemplify core values of integrity, inspirational behavior, leadership and commitment to advancing the profession through innovative work.
The 2022 Class of Rising Stars will attend the SHSMD Connections Conference in National Harbor, Md in September and receive recognition during the conference.
Torbet joined the Healthcare System in 2013 as a Development Officer in the Saint Francis Foundation. Throughout her time at Saint Francis, she has served as Senior Development Officer in the Foundation and Manager of Marketing and Foundation.