Please Note
Due to the COVID-19 pandemic, Saint Francis Healthcare System has implemented certain visitor restrictions. Please visit our COVID-19 page to review current guidelines for visitors.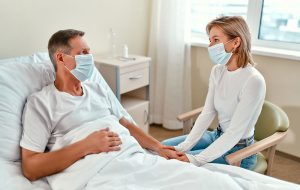 We recognize the importance of support from family and friends during your stay. Specific visiting hours have been established to ensure the comfort and privacy of all patients. Visiting hours are
8 am to 8 pm, seven days a week.
Intensive Care Unit visiting hours vary depending on the condition of the patient. Please check with the patient's nurse for appropriate visiting times.