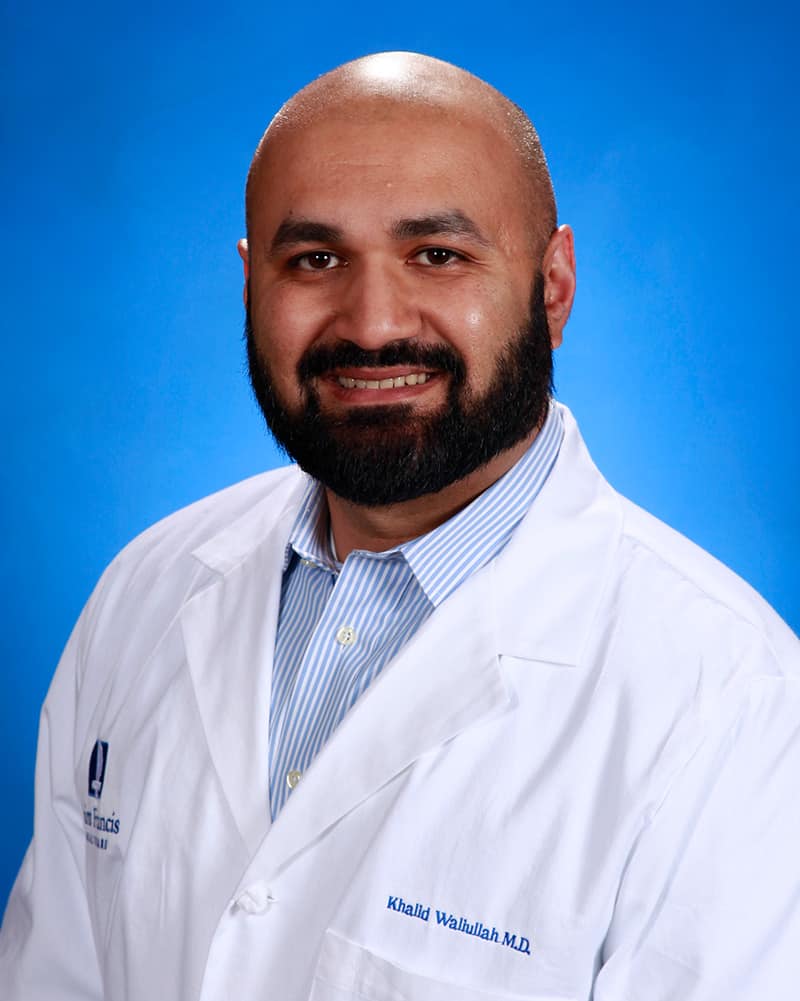 Specialty:

48 Doctors Park
Cape Girardeau, MO 63703
573-335-8257
Get Directions
Download provider contact data (.vcf)
Review this provider on
A specialty-trained Board Certified orthopedic surgeon, Dr. Khalid Waliullah completed his orthopedic residency at the University of Missouri. Dr. Waliullah specializes in hip and knee replacement, arthroscopic surgery, adult and pediatric fracture management, and treatment of sports-related injuries to promote healing, regain motion and resume activities.
My goal is to take care of each patient like they are family, with personalized treatment plans based on each patient's diagnosis, unparalleled access to our team, and around the clock availability.
Board Certification:
American Board of Orthopaedic Surgery
Medical Education:
2011 - Mercer University, Macon, GA
Internship:
2012 - University of Missouri - Columbia, Columbia, MO
Residency:
2016 - University of Missouri - Columbia, Columbia, MO