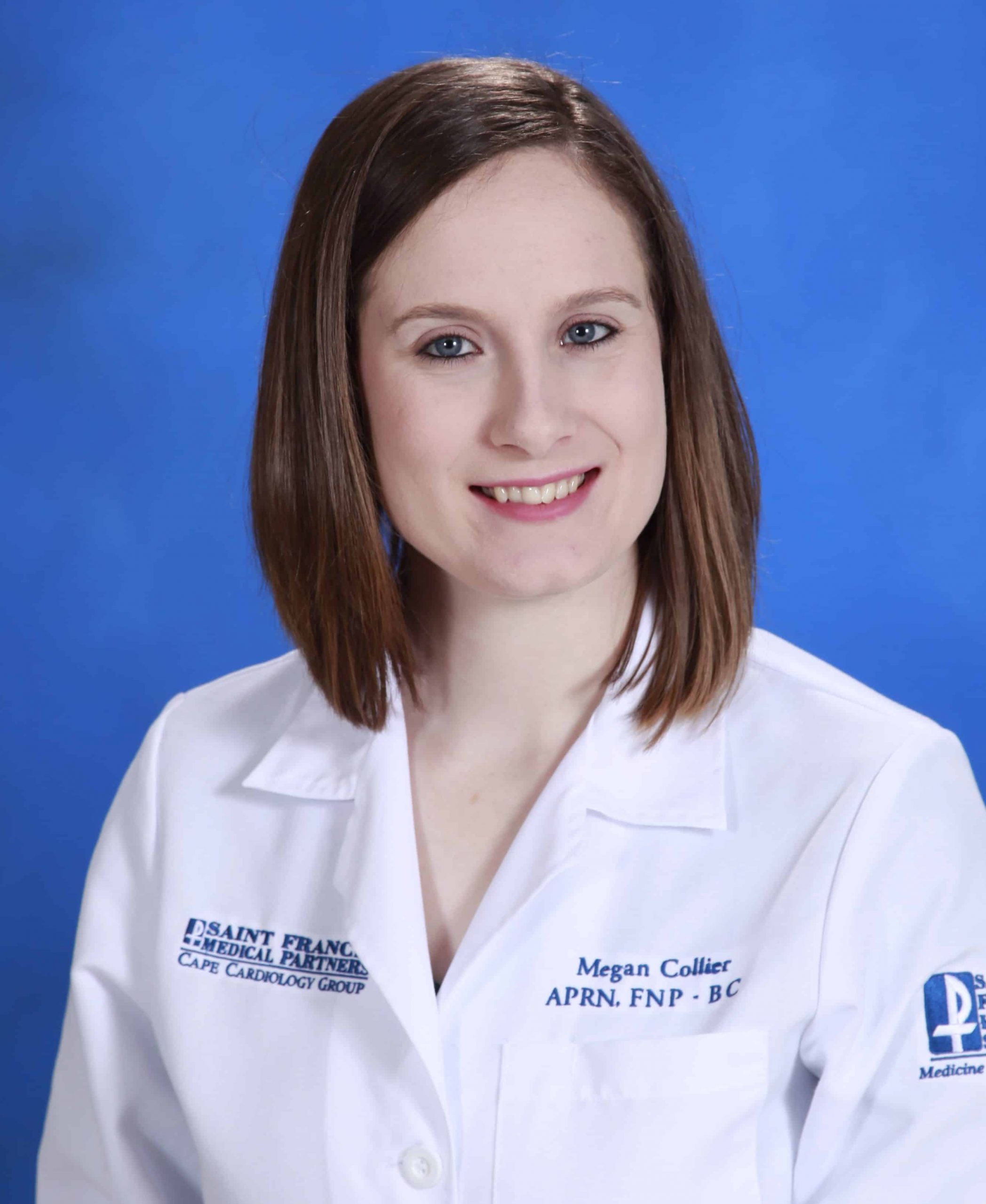 Specialties:

211 Saint Francis Drive
Suite 15
Cape Girardeau, MO 63703
573-331-3333
Get Directions
Medical Center Map
Download provider contact data (.vcf)
Review this provider on
Medical Education
2014 - Southeast Missouri State University, Cape Girardeau, MO
2017 - Southeast Missouri State University, Cape Girardeau, MO
Care Philosophy
"I am committed to evidenced-based proactive and patient-centered care. My ultimate goal is to acknowledge each patient's individual worth while providing compassionate care, educating patients and families, and promoting a healthcare environment that is respectful to all human beings."
Clinical Interests
Coronary Artery Disease
Health Promotion
Disease Prevention
Patient Education
Conditions Treated
Coronary Artery disease
Cardiomyopathy
Congestive Heart Failure
Cardiac Arrythmias
Valvular Heart Disease
Hypertension
Hyperlipidemia
Procedures and Treatments Offered / Performed
Post-hospital visits
Routine outpatient follow-up visits
Personal Details
"I am a native of Southeast Missouri. I currently reside in Jackson, MO with my fiancé and two sons. We also have 2 Rat Terriers named Khaleesi and Cochise. When I am not working you can find me reading, writing or doing CrossFit. I also enjoy staying active by hiking, kayaking and backpacking."