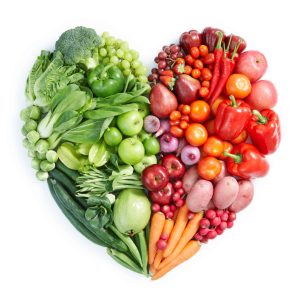 Approximately 80 million Americans have some form of heart disease. The three risk factors for heart attacks are high cholesterol, high blood pressure and excessive weight. Saint Francis Medical Center in Cape Girardeau offers health screenings, risk assessments, and advice to help you prevent heart disease.
Diet and Nutrition
Our primary care physicians can suggest the proper diet to prevent heart disease. In addition, the Heart Hospital offers two programs to help build and maintain a healthy heart:
Heart-wise healthy eating
These educational sessions focus on decreasing fat, cholesterol and sodium intake in your diet and making total lifestyle changes. Sessions meet twice monthly (second Wednesday at noon and fourth Wednesday at 9 am). Cost is $10, and a physician referral is required. Call 573-331-5111 for more information.
Nutrition counseling
Medical conditions, such as high blood pressure and heart disease, can benefit from individual counseling with a Saint Francis Medical Center registered dietitian. Physician referral is required. Call 573-331-5111 for more information.
For those who may need to get their weight in control for a healthier heart, Saint Francis offers programs for weight loss. Click here to learn more.
BMI Calculator
BMI is a common measurement of obesity. A person with a BMI of 35 or more (approximately 100 pounds or more over ideal body weight) is considered morbidly obese. Morbid obesity raises the risk of early death by 50 percent (when compared to individuals who are not obese).
Knowing and understanding your BMI enables you and your physician to determine appropriate treatment options for obesity and any comorbid conditions that might be present.
Exercise and Fitness
Exercise is an important component to preventing heart disease. Physical activity can also positively impact high blood pressure, high blood cholesterol and excess weight. Saint Francis' primary care doctors can help you determine an exercise and fitness plan to fit your lifestyle. We also offer Fitness Plus, which is the only medically integrated fitness center in southeast Missouri.
Abdominal Aortic Aneurysm (AAA) Screenings
Too many lives get cut short by abdominal aortic aneurysm (AAA), which is a bulge in a major artery leading from the heart. Although AAA often leads to deadly ruptures, doctors can prevent it 95 percent of the time when detected. A simple ultrasound test can uncover AAA. Saint Francis offers AAA screenings every other month. The screening costs $35 and it requires a 12-hour fast for an accurate reading.
Assess Your Risk Factors for Heart Disease
Saint Francis offers My Health Assessments, comprehensive health and wellness tools that give expert recommendations based on easy-to-use interactive questionnaires. Make an appointment with a Saint Francis cardiologist.