What is a Baby Boxinette?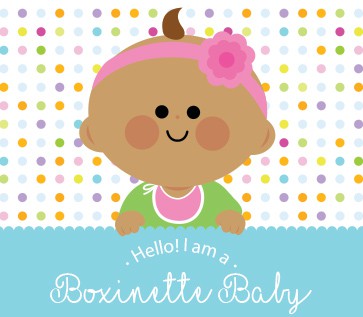 A Boxinette is a tested and safety-certified enclosure which provides a safe sleep space for infants, discouraging co-sleeping (babies and parents sleeping together in the same bed).
Saint Francis Healthcare partnered with the Missouri Foundation for Health to initiate the program. Currently, Saint Francis is partnering with the Missouri Department of Social Services and the Community Caring Council to provide free Baby Boxinettes to the family of each baby born at Saint Francis Medical Center, SoutheastHEALTH, Missouri Delta Medical Center and Poplar Bluff Regional Medical Center. The goal of this project is to ensure that new parents have all the materials and information they need to provide their baby with the safest sleep environment possible and decrease the baby's risk of sleep-related death. The Boxinettes also contain a Halo sleep sack, a pacifier and educational materials.
Background
In Finland, Baby Boxinettes have been given to the family of almost every baby born since 1936, and this program has contributed to that country having one of the lowest infant mortality rates in the world. Inspired by those impressive rates, public health organizations in the United States and globally are using this tool, along with education and messaging, in areas of high infant death rates.
In 2017, 900 Boxinettes were distributed to new mothers in six southeastern Missouri counties, a region which had the highest rate of infant death in the state. Because of that project, and other collective efforts overseen by the Missouri Foundation for Health and Bootheel Babies and Families, preliminary data shows that infant mortality rates dropped significantly during 2017. Annual rates that ranged from 7.2 to 10.5 infant deaths per 1,000 births in 2010 – 2016 plummeted to fewer than 3.0 deaths in 2017.
Encouraged by these findings, the Missouri Department of Social Services opted to continue funding and to expand the Boxinette project. The program continues in the six original counties, and has expanded to include Bollinger, Butler, Cape Girardeau, Carter, Ripley and Wayne Counties. The Saint Francis Auxiliary also funded $25,000 worth of boxes for 2018.
In the News
The word "BABY" can help you remember the Safe Sleep rules:
B

is for "Back":
Place your baby on his or her back at all times. Remember, every sleep time counts, even naps.
A

is for "Alone":
Put your baby to bed alone in his or her own crib, bassinet or Baby Boxinette every sleep time. Don't share your bed with a baby. Bed-sharing is the most common cause of death in babies younger than three months old.

B

is for "Baby Boxinette":
Put your baby to sleep on his or her back on a flat, firm surface like the one in the Baby Boxinette. If your baby is in a crib or bassinet, make sure the mattress is covered with a tightly fitted sheet or mattress cover. Keep crib bumpers, loose bedding, toys and other soft objects out of your baby's crib, bassinet or Baby Boxinette. These items put your baby in danger of getting trapped, strangled or suffocated.

Y

is for "Year One!":
Let's celebrate that first birthday. Put your baby on his or her back, alone in his or her crib EVERY time.
Show How You Practice Safe Sleep
Share your Safe Sleep photos on social media! Help us spread the message by using the hashtags #boxinettebaby and #safesleep.