In everything we do at Saint Francis Healthcare System, we focus on helping you live your best life. By designing safe, high-quality care, each detail is carefully thought out to deliver an unparalleled patient experience, every time.
Our success is not only measured by our internal metrics but also by publicly available ratings and grading scales, which are designed to help you make smart healthcare choices for you and your family.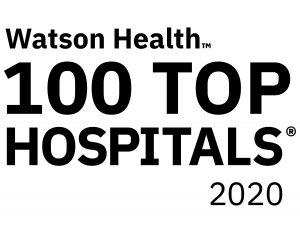 Saint Francis Medical Center has been named to the Fortune/IBM Watson Health 100 Top Hospitals list. This is the first time Saint Francis has been recognized as one of the top performing large community hospitals in the US and Saint Francis is the only large community hospital in Missouri to be honored. Of the 100 hospitals honored, only 20 large community hospitals are awarded. This year's complete list is available here.
This recognition demonstrates the ongoing commitment of Saint Francis to prioritize patient-centered care, particularly during this disruptive and challenging time. According to IBM Watson Health, as compared to similar hospitals, the hospitals included on the Fortune/IBM Watson Health 100 Top Hospitals list had better results on key clinical and operational performance indicators. These include survival rates, patient complications, healthcare-associated infections, 30-day mortality and 30-day hospital-wide readmission rates, length of stay, throughput in emergency rooms, inpatient expenses, profitability and ratings from patients.
According to the Watson Health 100 Top Hospitals Study, 2020, if all hospitals in the nation achieved the performance benchmarks established by the 100 Top Hospitals: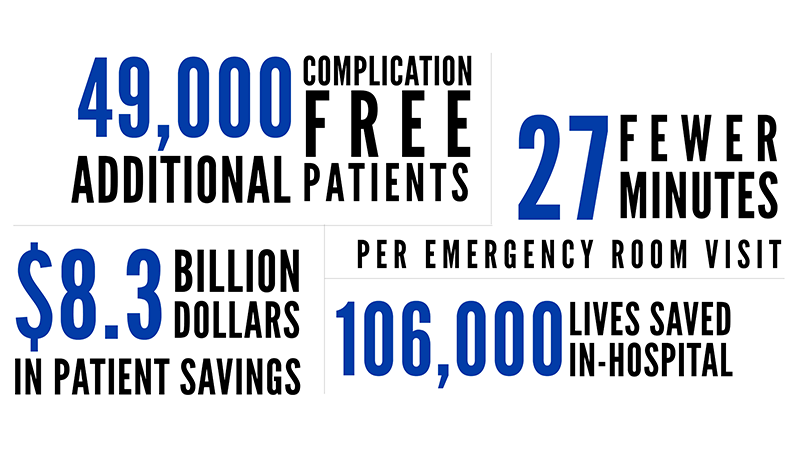 Hospitals cannot apply for or pay to market this recognition.
Saint Francis has also received a fifth consecutive 'A' rating from Leapfrog as well as a four-star rating from the Centers for Medicare and Medicaid Services.
While no score or rank provides a complete picture of the safety, quality and service provided at a hospital, we support transparency as it drives continued quality improvement and helps patients become more engaged in care. At Saint Francis, we are called to serve you.
---
Saint Francis Healthcare System offers a full range of medical and surgical services. Our Medical Center is home to the region's first Level III Neonatal Intensive Care Unit (NICU) and as the only state-designated Level III Trauma Center in southeast Missouri.
Saint Francis Healthcare System has earned The Joint Commission's Gold Seal of Approval® and the American Stroke Association's Heart-Check mark for Advanced Primary Stroke Center Certification. Our Cancer Institute received a three-year accreditation from the Commission on Cancer (CoC), a program of the American College of Surgeons.
Saint Francis also received the 2019 Aim for Excellence Award from the Missouri Hospital Association for Outstanding Surgery Outcomes.
For more information on accreditations, recognitions and certifications received by Saint Francis Healthcare System, please visit our webpage.