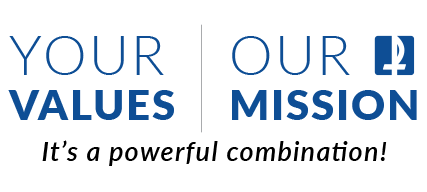 It helps that we share your values – supplying quality outcomes, maintaining affordable prices, providing maximum access and delivering world-class care. It's all part of our mission to provide faith-based, comprehensive and high-quality healthcare right here in our region. Together, it's a powerful combination. One that's not just better for your health, but for the health of our entire community.
Roll over or click each item to learn more about each of the values to which Saint Francis is committed: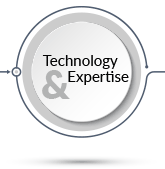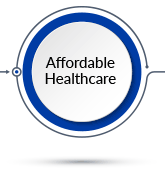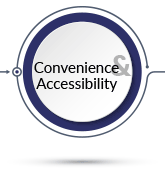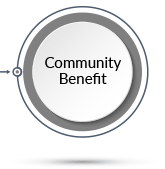 Quality & Outcomes
At Saint Francis Healthcare System, we know that what concerns you most is receiving high-quality healthcare and realizing successful outcomes. Saint Francis has worked hard to achieve high marks and earn national recognition in these areas. From our coveted Leapfrog 'A' rating to low surgical site infection rates that are among the best in the nation, Saint Francis Healthcare System is proud of all of our many awards, accreditations and achievements.

Technology & Expertise
Saint Francis incorporates advancements in healthcare technology and training in order to further our efforts to maintain and improve the health of our community. Employing the latest technologies and the very best people allows Saint Francis Healthcare System to provide comprehensive and effective healthcare testing, treatment and services. By continuing to invest in technology and people we are able to deliver the most advanced, innovative and informed care possible.
Affordable Healthcare
Saint Francis understands that healthcare costs are of primary concern for many people in our community. That's why we continue to lower our prices while simultaneously maintaining the high-quality healthcare we are known for. Saint Francis Healthcare System combines lower prices and high quality to deliver the best healthcare value.
Convenience & Accessibility
Saint Francis believes that you should be able to receive high-quality healthcare close to home. There's no reason to travel great distances when the exceptional care of Saint Francis is available to you right here in our region. By increasing convenience and accessibility, Saint Francis Healthcare System is able to reach more people in furtherance of our mission to serve.

Community Benefit
Saint Francis improves the physical, mental, economic, and spiritual health of our community. It has been shown that availability of high-quality healthcare improves overall quality of life and economic health. Additionally, Saint Francis conducts various efforts and outreaches, such as the Saint Francis Foundation, to raise money and distribute gifts throughout our community as part of our mission to provide a ministry of healing, wellness, quality, and love inspired by our faith in Jesus Christ.