Ashley Seabaugh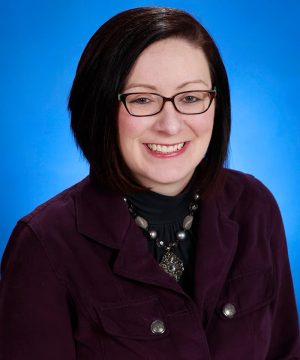 Ashley Seabaugh, RN, BSN
Ashley Seabaugh is the Director of Nursing-Medical/Surgical at Saint Francis Healthcare System. She is a registered nurse with a Bachelor of Science in nursing.
How Did You Begin Your Career in Nursing?
"From a young age, I know I wanted to do something where I could help people and make a difference. My grandma cared for one of her sisters and her mom when they got sick later in their lives. Nursing didn't seem like a job, more like a calling."
What Are Your Key Responsibilities?
"As a nursing director, I work closely with nurse managers and frontline staff. We're responsible for a variety of different things. First and foremost, we want to make sure our patients get quality care. I help design processes to ensure our patients' needs are being met. My job really hinges on making sure we have safe, quality care delivered to our patients."
How Would You Say Your Job or the Industry as a Whole Has Changed Through the Years?
"Change is the name and game of healthcare. I don't think there's a nurse you would talk to who would say COVID-19 hasn't affected nursing somehow, especially with nursing students coming out of school. Hospitals let fewer people inside during the pandemic, which impacted the opportunities students have been able to take advantage of in school."
What Would You Say is the Biggest Challenge Nurses Face Right Now?
"It can be hard for people to see through the eyes of a nurse. Some people don't really appreciate what it is like to be a nurse on a day-to-day basis. You have to be able to take care of your patients and think critically while also taking care of yourself."
What Do You Think Makes Working in Nursing Worth It?
"We have the challenge as well as the privilege of helping patients and families transitions to the end of life. While that can be difficult as a nurse, I think it's also rewarding as well. I've had a lot of moments in my career where I've been at the bedside with patients and their families and been able to provide comfort by praying with them."