Saint Francis Volunteers and Auxiliary Members are an ecumenical army of caring and committed individuals who donate their time and talents to the Healthcare System. From greeting our patients and visitors in various departments to assisting with events, our volunteers play an integral role in helping us achieve our Mission. They assist with everyday operations throughout the Medical Center in areas such as registration, Heart Hospital, NICU, Surgery Waiting Room, Pastoral Care and also help staff our gift shop, Inspire Boutique.
Volunteering offers area adults a chance to serve their community, make new friends and enrich their lives. With flexible scheduling and a wide variety of ways to serve, you are sure to find a volunteer opportunity perfect for you.
If you are interested in joining in on the fun of volunteering, contact Teresa Lukefahr at 573-331-5166 or tlukefahr@sfmc.net.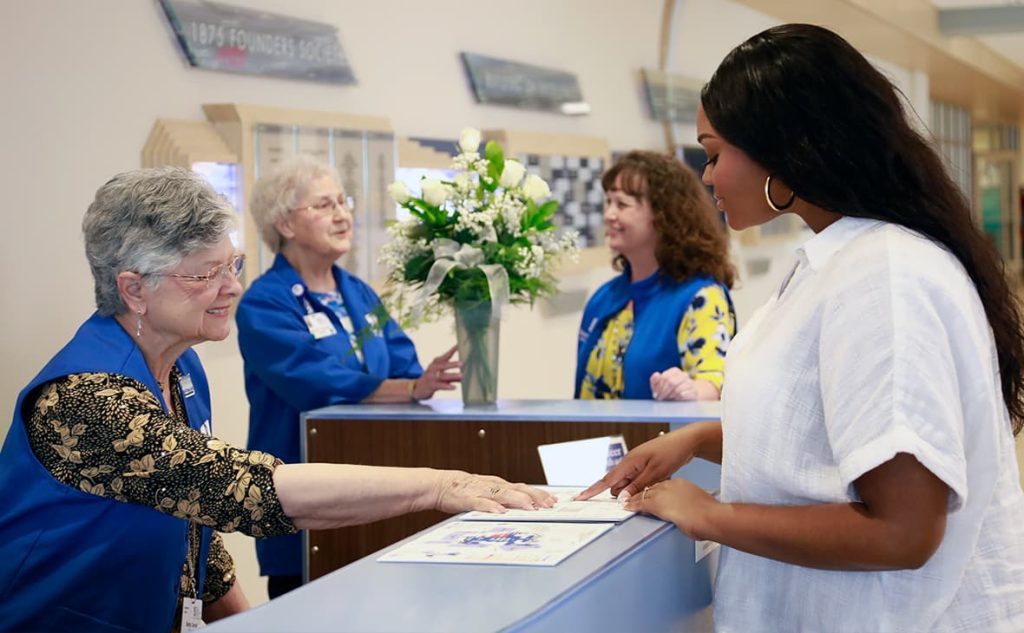 The Auxiliary Board
The Auxiliary Board is volunteer group dedicated to helping Saint Francis patients and families through their fundraising and volunteer efforts.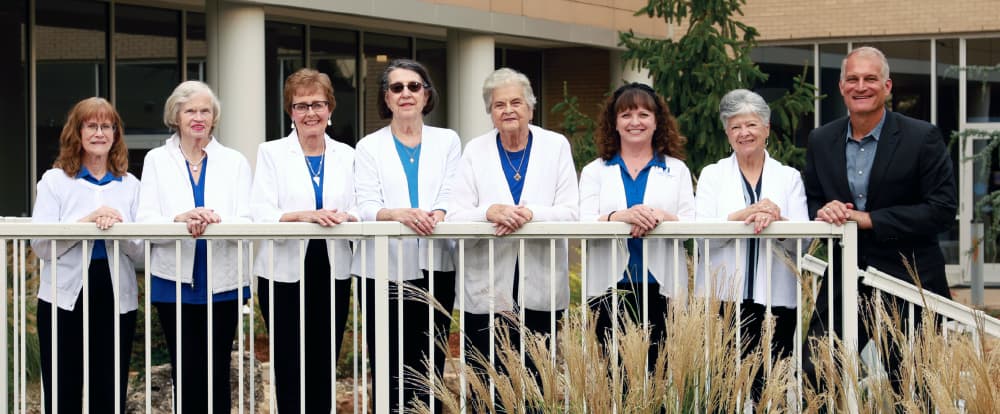 Adult Volunteers
Volunteering offers adults the opportunity to serve their community, make new friends and enrich their lives. To learn more about volunteering, please contact Teresa Lukefahr at 573-331-5166 or tlukefahr@sfmc.net.
Junior Volunteers
Junior volunteers must be between the ages of 14 and 17. Areas of service include admitting and transporting patients and assisting at information desks.
Sign up for the Summer Junior Volunteer Program at Saint Francis Medical Center! All junior volunteers must attend an orientation class prior to the start of volunteer service.
Sorry, registration is currently closed.
Membership Information
Auxiliary membership is open to both men and women in the community. Membership fees are $5 per person annually or $100 per person for a lifetime.
For more information on the Auxiliary and volunteer opportunities, call 573-331-5166 or email volunteer@sfmc.net.
Paper Crafting Crops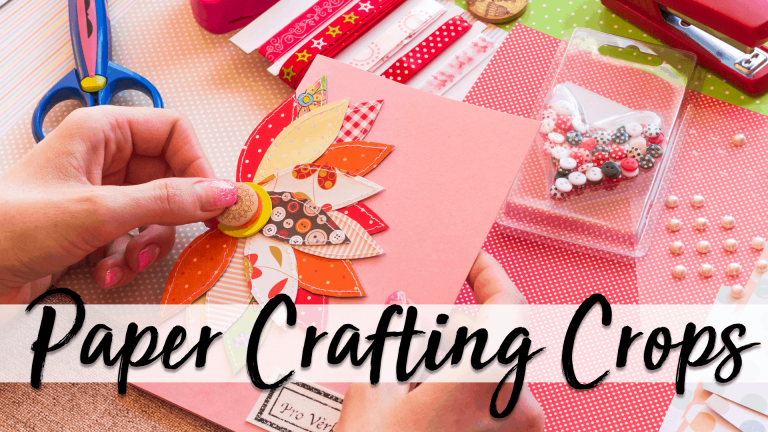 In April 2008, the Creative Crafts Committee of the Saint Francis Medical Center Auxiliary began sponsorship of Paper Crafting Crops (formerly known as Scrapbooking Crops). The Social Committee at Saint Francis originally sponsored the crops which began in July 2005. Depending on the availability of the conference centers, these crops are held on a quarterly basis from 8:00 am to 4:00 pm usually on the third or fourth Saturday in January, April, July, and October annually. Sometime in October, the schedule for the next year will be mailed to everyone on our mailing list. Each year, the October crop is dedicated to "Pinking Up" with proceeds benefitting the Pink Up™ Campaign to raise awareness for the top four cancers that affect our five-state service area region: breast, lung, colon, and prostate.
A nominal donation of $5.00 per person is recommended. What you get for your donation is a generous work area in a climate-controlled environment; a ticket for attendance prize drawings to be held throughout the day; and cropping with old & new friends (and friends you haven't met yet). A Make 'n Take is also included with your donation and is usually held in small groups beginning at approximately 10:00 am. If you would like to participate, please have your standard supplies available – scissors, adhesive, trimmer, bone folder, etc. Other supplies will be provided.
Once you start working on your projects, you may not want to leave so a snack table will be available for anyone who wishes to bring their favorite snack to share with everyone. This yummy area has proven to be very popular!
A card swap will be held at each crop. Participants will sign up at one crop and decide on a card theme for swapping at the next crop. Participants will make the required number of cards of the same design (any size) with envelopes and place them in a plastic zipper bag (preferably gallon size) with their name written on it. Cards are to be turned in by 10:00 am on the day of the crop. Cards will be divided and returned to participants. Anyone unable to attend is asked to please send their cards with a friend along with their $5.00 donation. A reminder will be sent via text messaging or postal mail to everyone who signed up.
On a first-come pre-approved basis, two paid attendees at each crop will be provided two tables each to sell their overstock items (limited to once per calendar year per person). The fee is a donation of new item(s) valued at a total of $5.00 or more to be used as attendance prizes at future crops. Exchange of monies will be between the seller and buyer. Contact Connie, in advance, if you are interested. Please do not plan to sell items unless you have been pre-approved. Your overstock tables must be cleared no later than 4:00 pm. No sales at individual work areas, please! This will not be publicized to the general public.
Since we are an Auxiliary sponsored event, we have been given the privilege to hold our crops in one of the Conference Centers on the Saint Francis campus. That being said, at the end of each crop, please make sure the table and floor of your work area are free of trash. Please use the table protectors provided in order to avoid damage to the tables. We would especially ask that you refrain from using glitter since it has a tendency to become embedded in the carpet and is extremely difficult to completely remove. We don't want to abuse this privilege, so please leave your work area as clean as you found it!
We look forward to seeing our friends at the crops and meeting new friends. If you have any questions regarding the crops, please text or call one of us (leave a message if no answer & we will return your call).
See you at the next crop!
Coordinators:
Connie Laurentius
573-579-7072
Linda Welter
573-275-0285
Donna Menz
573-270-1776
For more Information, call 573-331-5166 or email volunteer@sfmc.net