Foundation News
To alleviate the financial burden of cancer treatment, the American Cancer Society (ACS) recently awarded a $25,000 transportation grant to Saint Francis Foundation. The grant will underwrite gas cards and car service rides for eligible patients who face transportation barriers...
Saint Francis Foundation recently recognized Dr. Michael and Mrs. Mary Trueblood with a Healing Hands Lifetime Giving Award in recognition of their long-term support and leadership giving. The award was presented at Grace Notes, an annual donor appreciation dinner hosted...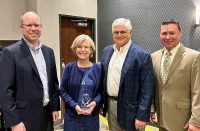 The Friends of Saint Francis Golf Tournament will take place from 6:30 am to 5 pm at the world-class Dalhousie Golf Club on Friday, August 18, 2023. "Chipping Away at Hunger" is the theme for the annual four-person scramble which benefits...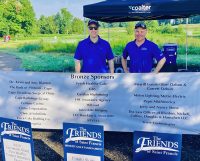 The Seventh Annual Friends Gala event was held Saturday, March 4, at Drury Plaza Conference Center, and raised a record-breaking $323,000 plus for Saint Francis Foundation. Stacy Huff, Executive Director of Saint Francis Foundation, said of the event, "The money and...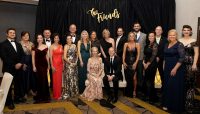 Applications for the 2023 Saint Francis Healthcare Scholarship Program funded by Saint Francis Foundation and Auxiliary are now available. The program awards more than 20 scholarships of up to $2,000 annually to students pursuing a healthcare-related career. The Steven C. Bjelich...