Foundation News
The Seventh Annual Friends Gala event was held Saturday, March 4, at Drury Plaza Conference Center, and raised a record-breaking $323,000 plus for Saint Francis Foundation. Stacy Huff, Executive Director of Saint Francis Foundation, said of the event, "The money and...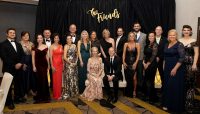 Applications for the 2023 Saint Francis Healthcare Scholarship Program funded by Saint Francis Foundation and Auxiliary are now available. The program awards more than 20 scholarships of up to $2,000 annually to students pursuing a healthcare-related career. The Steven C. Bjelich...
Saint Francis Healthcare System's Auxiliary held their annual Volunteer Christmas Breakfast at the Drury Plaza Hotel Conference Center in Cape Girardeau on December 13. Numerous volunteers were in attendance as well as members of the Saint Francis Executive Team, Friends...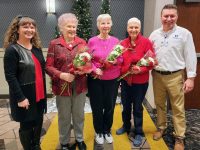 Saint Francis Foundation recently honored both Charles H. Pancoast, MD, and Clifford R. Talbert Jr., MD, FACC, with Healing Hands Lifetime Giving Awards in recognition of their long-term support and leadership giving. "Their generosity has helped provide comfort and healing to...