Foundation News
Saint Francis Healthcare System is pleased to announce Stacy Huff has accepted the Executive Director of Foundation position, effective January 2022. Huff joins Saint Francis from the Boy Scouts of America National Foundation in Dallas, TX, where he served as the...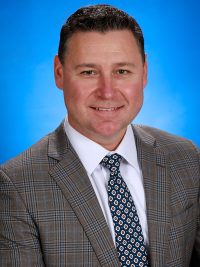 The Saint Francis Foundation hosted their third annual Color Dash 5K and Fun Walk on Saturday, October 2, 2021, at Arena Park. The turnout for the 5K and one mile fun walk included 219 participants and 52 volunteers. Nearly $30,000...
The Friends Gala Virtual Auction was held August 9 to 25 and raised more than $100,000 for Saint Francis Foundation. The event marked the sixth year of the fundraising event The Friends Gala, but this was the first year in...
The Friends of Saint Francis Golf Tournament was held on August 20, 2021 at the world-class Dalhousie Golf Club. The turnout for this four-person scramble included 212 golfers and 30 volunteers. More than $130,000 was raised this year for community...
Saint Francis Foundation and the Saint Francis Auxiliary awarded healthcare scholarships to twenty-two local students in August. Each student received $2,000 in scholarship funds toward a degree in a healthcare-related profession. The Saint Francis Healthcare Scholarship Program was established in 1980....