Color Dash 2023 5K and Fun Walk Provides Free Cancer Screenings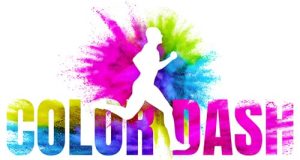 The Saint Francis Foundation hosted their fifth annual Color Dash 5K and Fun Walk on Saturday, October 7, 2023, at AC Brase Arena Park. The turnout for the 5K and one-mile fun walk included more than 200 participants and volunteers. More than $31,000 was raised to provide free cancer screenings to individuals in need throughout our community.
Results
Overall Female Winner: Abigail Kasten
Overall Male Winner: Jamie Golden
Overall Survivor Female Winner: Delisal Cole
Overall Survivor Male Winner: Kent Edwards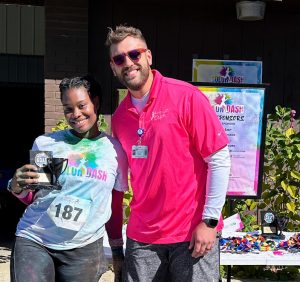 Females 19 and Under
Charis Cheek
Abbygail Powell
Laurel Ervin
Females 20-29
Katrina Stewart
Makayla Kindle
Morgan Stewart
Females 30-39
Maria Golden
Lacy Turner
Colleen Smith
Females 40-49
Alice Goldweida
Angela Wildermuth
Melanie Lange
Females 50-59
Tammy Coates
Pam Groshong
Karen Karalunas-Fisher
Females 60 and Over
Cynthia Layton
Tammy Beck
Nancy Matherne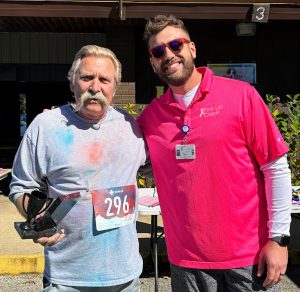 Males 19 and Under
John Paul Wildermuth
Trent Lange
Sean Bierbaum
Males 20-29
Joshua Lange
Steven Sadler
Daniel Stewart
Males 50-59
Rob Dodson
Michael Barnes
Males 60 and Over
Roger Ellinger
Mark Reder
Dan Matherne
For more information about Saint Francis Foundation, call 573-331-5133 or visit foundation.sfmc.net. Color Dash is part of the month-long Pink Up initiative at Saint Francis Healthcare System which raises awareness of breast cancer prevention and treatment. To learn more, visit pinkup.org.