Hospice Services Program Offers Compassionate Care to Terminally Ill Patients
Saint Francis' Hospice Services Program offers ongoing at-home care to patients and their families. Hospice care is dedicated to serving patients with illnesses such as, but not limited to:
AIDS
Alzheimer's disease
Cancer
Chronic obstructive pulmonary disease
Congestive heart failure
Multiple sclerosis
Renal failure
Other terminal issues
Patients in declining health can be transitioned from the Palliative Care Program or referred to the Hospice Services Program by their attending physician, a family member or other caregiver. It offers a full continuum of medical care, 24 hours a day, seven days a week, that allows patients to be comfortable in familiar surroundings — in their own home, a nursing home or an assisted living facility.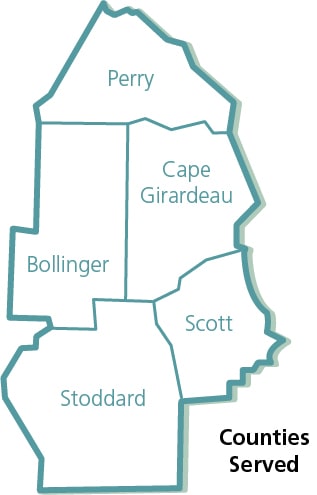 The Hospice Services Program at Saint Francis Medical Center offers a team of caregivers who work together closely to manage pain, offer support and provide necessary treatments to benefit the body and mind. The team provides continuous, compassionate and customized at-home care for those nearing end of life. The team consists of:
Referring and/or attending physicians
On-call nurses
Hospice aides
Therapists and social workers
Chaplains and grief counselors
Trained volunteer companions
This caring team provides patients and their families comfort, a personalized plan and the very best care possible, with the help of the Medical Center's many resources.
Donations are appreciated and help with medications and equipment patients are unable to afford. Donate now!
Medicare and Medicaid benefits and many insurance plans cover hospice services for patients in the final six months of life. However, Saint Francis' Hospice Services Program will always provide care, regardless of a patient's ability to pay.
For more information about the Hospice Services Program or to refer a patient, contact 573-331-3177.
Testimonials
Bereavement Support
Saint Francis Hospice Services offers a bereavement support group to anyone who has suffered a loss. The goal of this meeting is to provide support and education as you take the next steps in your life. More information available on the Stepping Stones Bereavement Support page.
Pastoral Care Memorial Service
Saint Francis Healthcare System held a memorial service on November 8, 2018. This service remembers those loved ones who passed away this year: