A Colonoscopy Could Save Your Life
Why Screening is Important
Silent but deadly: That description fits colon cancer. Most patients with colon cancer experience no symptoms. Usually, there are no warning signs.
Colon, rectum and rectosigmoid cancer is the third leading new invasive cancer for Missouri males and females. It remains the second leading cause of cancer deaths for males and the third leading cause of cancer death among females across the state.
Screening tests can find precancerous polyps that can be removed before they turn into cancer. Screening tests can also find colorectal cancer early when treatment works best.
Colonoscopy is the gold standard screening for colon cancer and is 95 percent accurate at detecting colorectal cancer. When detected early, patients with colorectal cancer have a 90-percent survival rate.
While at-home screenings exist, we strongly encourage patients to schedule a colonoscopy. At-home screenings are less accurate at detecting cancer and can result in additional screenings and expenses to the patient if positive.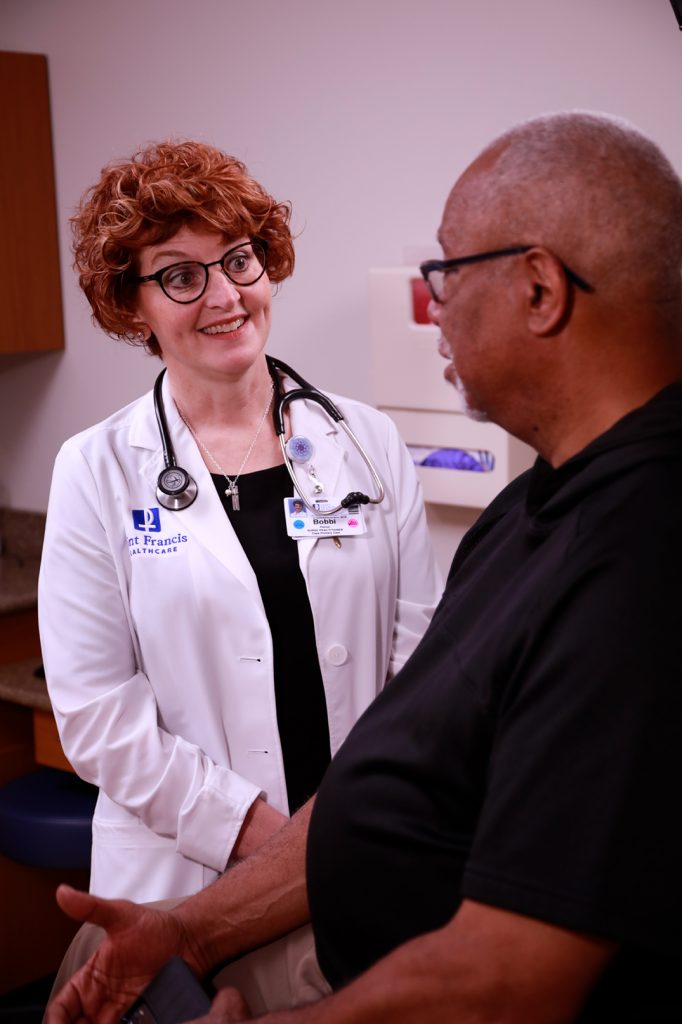 Who Needs To Be Screened
For those at average risk of colorectal cancer, the American Cancer Society recommends regular screenings beginning at 45 and continuing until 75. A colonoscopy is the most effective screening for colorectal cancer and is recommended every ten years.
Know Your Cancer Risk
Understanding your risk factors for cancer and when to begin regular screening can go a long way toward prevention. Talk to your healthcare provider about when to start screening if you fall into a moderate or high-risk category.
Moderate Risk
You may be considered at moderate risk if:
You have one or more family members who have had colon or rectal cancer.
You have had certain types of polyps removed during a colonoscopy.
You have previously had colon or rectal cancer.
You have had radiation to your abdomen or pelvic area to treat a prior cancer.
High Risk
You may be considered at high risk if:
You have an inflammatory bowel disease such as Crohn's disease or ulcerative colitis
You have or are suspected of having hereditary colorectal cancer syndrome such as familial adenomatous polyposis (FAP) or Lynch syndrome
What To Expect During Your Colonoscopy
Schedule Your Colonoscopy
A colonoscopy could save your life. No referral is needed, and patients enjoy direct scheduling, eliminating the need to see the gastroenterologist before the screening. Schedule your colonoscopy today!
In the Cape Girardeau area, call Cape Gastroenterology Specialists at 573-331-3350.
In the Poplar Bluff area, call Saint Francis Clinic Poplar Bluff at 573-727-5500.