Ashley Carter Named Hospital Coding Manager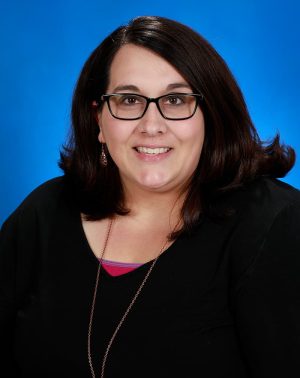 Ashley Carter has been named the Hospital Coding Manager for Health Information Management at Saint Francis Healthcare System.
Carter is a Certified Coding Specialist. Her responsibilities include educating physicians on any hospital coding concerns, working directly with the clinical documentation improvement team regarding any coding/quality documentation issues. She will assist with education to internal colleagues as well as caregivers, work closely on new coding software implementations and will be instrumental in strategic goals for the health system surrounding coding and reimbursement.
She has more than 10 years of experience in coding, most recently as a remote inpatient coder for Saint Luke's Health System in Kansas City, Mo. which is a level one trauma center and teaching facility. She has a Certified Coding Specialist certification in coding through the American Health Information Management Association and will continue to obtain the Registered Health Information Technology certification.
Carter began her coding career at Saint Francis Healthcare System in 2005. She worked in a few different departments before finding her passion for coding in 2008. She left Saint Francis Healthcare System in 2015 to obtain more experience and is now coming home to bring her knowledge back where she can continue her career path. She is a wife and mother of three children ages four, two and three months.