Kim Accepts Cardiothoracic Surgeon Position at Cape Thoracic and Cardiovascular Surgery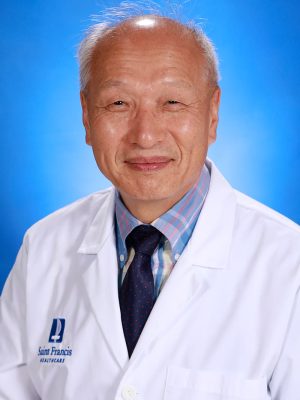 Saint Francis Healthcare System is pleased to announce B. Justin Kim, MD, has accepted a Cardiothoracic Surgeon position with Cape Thoracic and Cardiovascular Surgery, a Saint Francis Medical Partner.
Kim received his medical education from the University of Virginia – School of Medicine in Charlottesville in 1979, and he completed his internship at Brown University – Rhode Island Hospital in Providence in 1981. Kim completed his fellowships at the National Institute of Health – National Heart, Lung and Blood Institute in Bethesda, Md, in 1983 and at Rutgers Robert Wood Johnson Medical School in New Brunswick, N.J., in 1991. Kim completed his residency at Brooke Army Medical Center in Fort Sam Houston, Texas, in 1986.
Kim is board certified by the American Board of Surgery and the American Board of Thoracic Surgery.