Miller Joins Cape Thoracic and Cardiovascular Surgery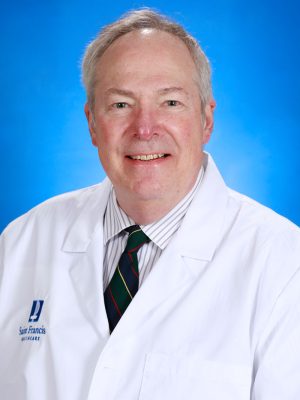 Saint Francis Healthcare System is pleased to welcome James E. Miller, MD, FACS, FACC, to Cape Thoracic and Cardiovascular Surgery.
Miller is an experienced cardiothoracic surgeon specializing in cardiovascular surgery, who joins Saint Francis from Olathe Medical Center in Olathe, Kansas where he was as the Surgeon-in-Chief for the Kansas Cardiovascular Center. Miller also serves as a Colonel in the United States Army Reserve and has deployed on four combat tours.
Miller earned his Bachelor of Arts Degree, as well as his Post-Baccalaureate Degree from Harvard University in Cambridge, Massachusetts, and he earned his Medical Degree from the University Of Pennsylvania School of Medicine in Philadelphia, Pennsylvania.
Miller is board certified by the National Board of Medical Examiners, The American Board of Surgery and The American Board of Thoracic Surgery.