Romann to Take on New Role as Director of Nursing – Maternal Child Health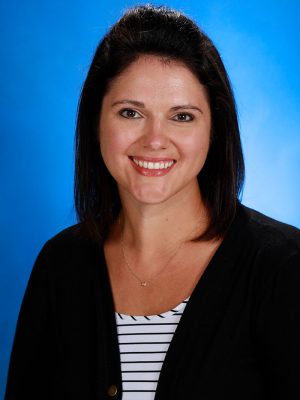 Saint Francis Healthcare System is pleased to recognize Lanae Romann, RN, MSN, in her promotion to Director of Nursing – Maternal Child Health effective February 2022.
Romann previously held the role of Patient Care Manager of the Level III Neonatal Intensive Care Unit, where she was responsible for the clinical leadership of the NICU and accountable for the delivery and standards of care. Throughout her extensive time at Saint Francis, Romann served as the Manager of Accreditation and Compliance, as well as an Accredited Compliance Coordinator, Performance Improvement Specialist and Registered Nurse.
In her new role, Romann will be responsible for overseeing the strategic planning, organization, implementation and administrative management of all maternal and children's health service lines.
Debby Sprandel, RN, BSN, MSN, MBA-HA, Chief Nursing Officer, said of Romann, "Lanae's knowledge and leadership skills are a great addition to our leadership team. Lanae has served in many roles that have prepared her for this new opportunity, and I look forward to working alongside Lanae as I know that she will bring great ideas to her department."