Saint Francis Welcomes Fr. Anthony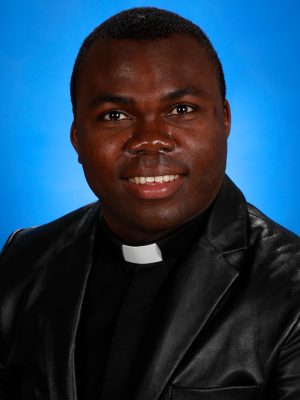 Saint Francis Healthcare System is pleased to welcome Fr. Anthony C. Nwankwo, STL, CPE, as a Chaplain in Pastoral Care Services.
Fr. Anthony earned his Bachelor of Philosophy and Bachelor of Theology from Seat of Wisdom Seminary, affiliate of Urbania University in Rome, Italy. He earned his Licentiate of Sacred Theology from Jesuit School of Theology in Berkeley, Calif. and his Clinical Pastoral Education at John Muir Health Concord/Walnut Creek Facilities in California.
Fr. Anthony has more than five years of pastoral experience. He will assist Pastoral Care Services in the visiting and anointing of the sick, pastoral counseling for patients, integrating our Catholic Mission into daily practices across the Healthcare System and more.