Smith to Take on New Role as Patient Care Manager of Level III NICU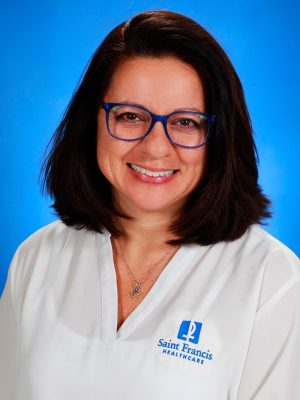 Saint Francis Healthcare System is pleased to recognize Tonika Smith, BSN, RNC-NIC, in her promotion to Patient Care Manager of Level III Neonatal Intensive Care Unit (NICU), effective March 2022.
Smith began her career at Saint Francis Healthcare System in March of 2020, starting as a bedside nurse in the NICU and moving up to the role of transport nurse and transport lead in the same department. In 2021, with 27 years of NICU experience, Smith transitioned to the role of NICU Clinical Educator.