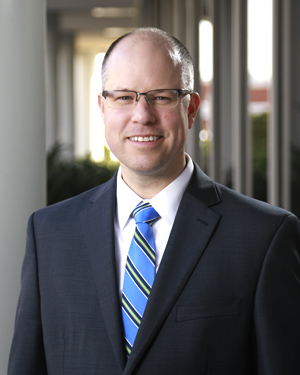 Justin Davison serves as President and Chief Executive Officer of Saint Francis Healthcare System. He joined Saint Francis in November 2019 as Chief Financial Officer and transitioned to the role of interim President and Chief Financial Officer in February 2022.
Prior to Saint Francis, Davison served as Vice President of Finance at Mercy Health in Springfield, Missouri. He has more than 18 years of executive leadership experience for a variety of hospitals and healthcare systems.
In his role, Davison oversees the strategic direction, development and expansion of Saint Francis. For nearly 150 years, Saint Francis Healthcare System has served southeast Missouri through exceptional, patient-centered care. As the largest and only faith-based healthcare system between Memphis and St. Louis, Saint Francis has evolved in the 21st century from a local community medical center to the regional healthcare leader recognized nationally for quality and safety. What started as hospital-based services has grown to include an expansive network of clinics and providers across our region.
Davison serves on the Missouri Hospital Association Board of Directors and the board of the Healthcare Financial Management Association.