Know the Signs of a Heart Attack
Learn to recognize the signs of a heart attack to prevent it from causing permanent damage. The Society of Cardiovascular Patient Care created the Early Heart Attack Care (EHAC) initiative to encourage early recognition, especially when the symptoms are mild and in the early stages. The EHAC initiative has three components:
Education – Educate yourself and those around you about the early symptoms of a heart attack.
Responsibility – Recognize the early symptoms of a heart attack not only in yourself but also in others and help them get treatment.
Early treatment – Knowing the early symptoms and recognizing them increases the chances of getting treatment by emergency medical services.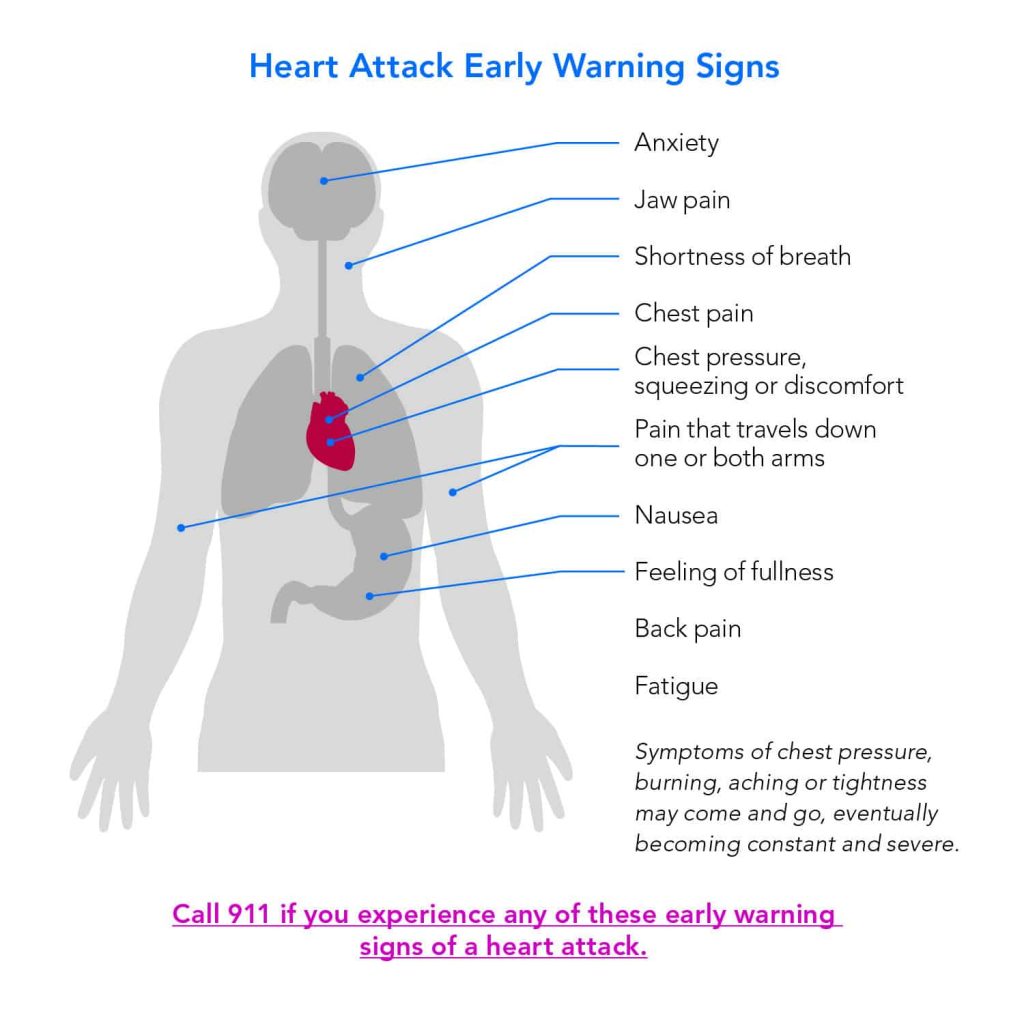 Heart disease is the leading cause of death for both men and women in the United States. According to the EHAC initiative, every year about 805,000 Americans have a heart attack. Of these, 525,000 are first-time heart attacks, and 190,000 occur in those who have already suffered a heart attack. In the United States, a person has a heart attack every 40 seconds. Furthermore, 85 percent of damage occurs within the first two hours following a heart attack.
Make the commitment to:
Learn the early signs and symptoms of a heart attack.
Share your knowledge of the signs and symptoms with those around you.
Seek help from emergency medical services if you recognize the signs and symptoms.