Rehab Reduces Risk of Repeat Fractures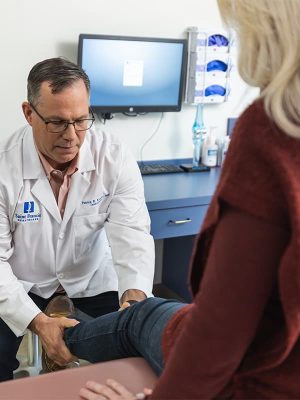 Broken bones heal, but they can break again. The older generation is particularly at risk. Patients with osteoporosis have low bone density, which means that if they fall, they are more likely to break a bone either once or repeatedly.
To prevent broken bones in the first place, take steps to restore your balance and reduce your risk of falls. If you do fall and break a bone, physical therapy can help reduce your risk of breaking that bone again.
"After someone has recovered from a fracture or the acute period is over, then they can participate in physical therapy," says Patrick R. Knight, MD, orthopedic surgeon at Saint Francis Medical Center. "During that time, they'll work on strengthening and balance. They'll also receive education to hopefully help them prevent injuries, or prevent the situation that caused their injury."