Sore Throat or Strep Throat? How to Tell the Difference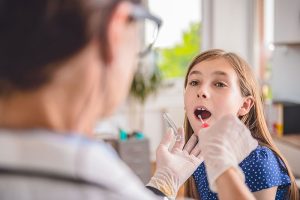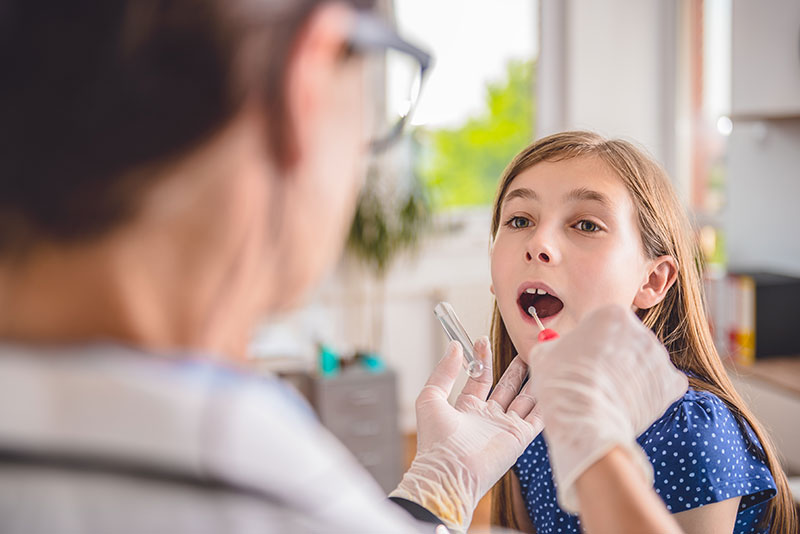 Sore throat is a common complaint in the pediatric population and can be caused by Group A Streptococcus (GAS) otherwise known as "strep throat." Strep throat accounts for 15 to 30 percent of all sore throats in children ages 5 to 15. Viruses are also another common cause of sore throats. Typically, strep throat peaks in winter and early spring but can present any time of the year. Strep throat is more common in children age 3 or older but can also occur at a younger age, especially if a child is exposed.
Strep throat can occur abruptly with symptoms that may include sore throat, fever, headache, nausea, abdominal pain, vomiting and decrease in appetite. Other signs of strep throat may include enlarged tonsils, exudative tonsils (white spots), lymph node enlargement of the neck, petechiae of the palate (red spots) and scarlatiniform rash (a fine red bumpy rash of the torso and extremities).
A rapid strep test is used to confirm the diagnosis. If a rapid strep test is negative in the office but strep throat is highly likely based on symptoms and exam, a throat culture is usually sent for confirmation. Strep throat is usually treated with oral amoxicillin for 10 days, but alternative treatments are available for those with an amoxicillin allergy. Those who continue to have symptoms of strep throat despite antibiotic therapy may need to return for repeat testing and possible need for a change in antibiotics.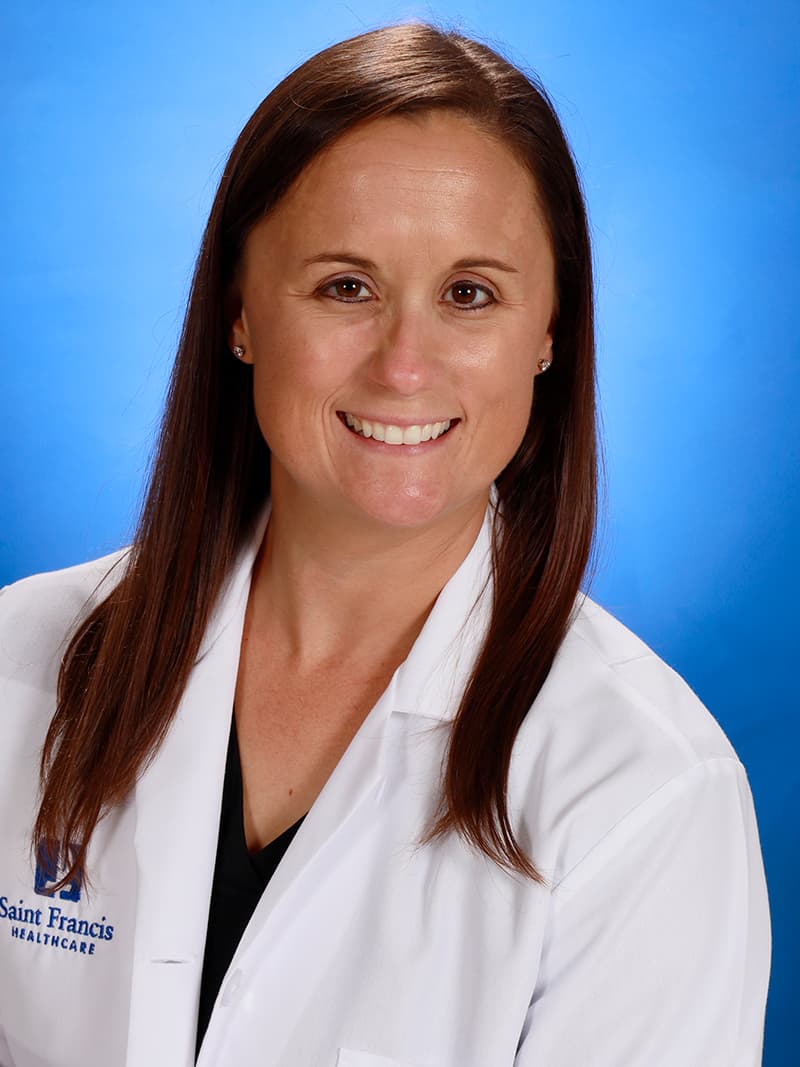 "Most children are able to return to school 24 hours after starting antibiotics provided they are not running a fever and otherwise feeling well," shared Erica Westrich, APRN, FNP-BC, nurse practitioner at Cape Physician Associates, a Saint Francis Medical Partner. "Washing hands is key in preventing the spread of strep throat. Drinking from one's own cup is another way to limit spreading. It is also important to change toothbrushes 24 hours after starting antibiotics."
If you feel your child may have strep throat, please call Cape Physician Associates Pediatrics at 573-334-9641, we will be happy to schedule an appointment.