Dodge Joins Cape Trauma Specialists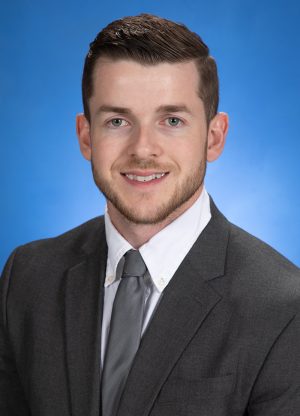 Saint Francis Healthcare System is pleased to announce that Aaron Dodge, PA-C, has joined Cape Trauma Specialists.
Dodge earned a Bachelor of Science in Biology from Southeast Missouri State University in Cape Girardeau, Mo. in 2016. He earned a Masters of Medical Science in Physician Assistant Studies from Lincoln Memorial University in Harrogate, Tenn. in 2019. He is board certified through the National Commission on Certification of Physician Assistants.
In his spare time, Dodge enjoys exercising, hip-hop music and spending time with family and friends.
The Saint Francis Emergency and Trauma Center is southeast Missouri's only Level III Trauma Center. It is staffed by hospital-based, emergency services physicians. Saint Francis' trauma designation means all systems within the Medical Center are equipped to assess and address any serious trauma at any moment. The trauma designation requires close cooperation with EMS professionals, surgeons, physicians and the entire Medical Center staff.