Ernst Accepts Director Role with Saint Francis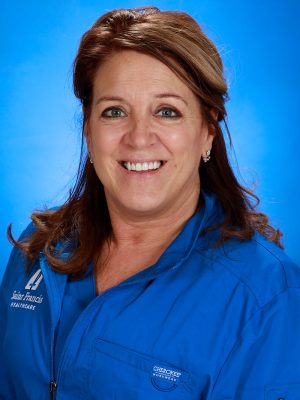 Saint Francis Healthcare System is pleased to announce Denise Ernst, BSN, RN, CCRN-CSC, has returned to Saint Francis as Director of Engagement and Critical Care Services, effective March 2022.
Ernst received her Bachelor of Science in Nursing from Southeast Missouri State University. She began her nursing career in 1989 and joined Saint Francis in 2003. While at Saint Francis, Ernst served many roles in the intensive care unit with her most recent role being ICU and Inpatient Dialysis Clinical Manager.
As Director of Engagement and Critical Care Services, Ernst will develop and oversee strategies to achieve an improved culture of engagement and Franciscan Ministry and Mission while also overseeing operations in Critical Care departments. She will work to develop and implement quality initiatives and infuse joy into the culture of the entire Healthcare System.