Farrenburg Joins Cape Neurology Specialists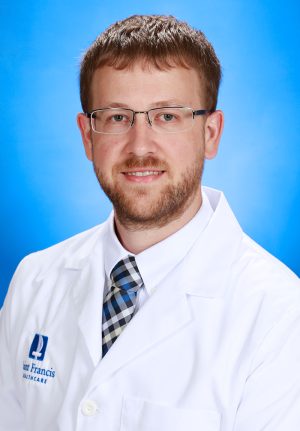 Saint Francis Healthcare System is pleased to welcome Mark E. Farrenburg, MD, to Cape Neurology Specialists, a Saint Francis Medical Partner.
As a board certified Neurology Specialist, Farrenburg brings a wide variety of experience and knowledge to Cape Neurology Specialists including subspecialty training in epilepsy care.
Farrenburg graduated with a Bachelor of Science in chemistry from Southeast Missouri State University. Following his undergraduate degree, he earned his medical degree from University of Arkansas for Medical Sciences. His internship, residency and fellowship were all fulfilled at University of Kansas Medical Center in Kansas City. He has extensive experience in neurology and complex epilepsy care. He has published research on seizure related arrhythmias and will soon be co-author on a practical manual for epilepsy care.
Farrenburg is board certified by the American Board of Psychiatry and Neurology. He is an active member of American Academy of Neurology and American Epilepsy Society.