Frazier accepts Lab Manager Role in Poplar Bluff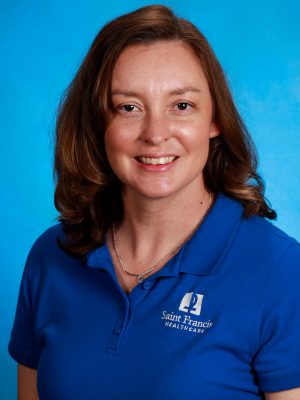 Saint Francis Healthcare System is pleased to announce Brandi Frazier has accepted the role of Lab Manager at Saint Francis Laboratory Poplar Bluff, effective April 2022.
Frazier received her Associate of Applied Science from Three Rivers College in 2006, followed by her Bachelor of Science in Medical Laboratory Science. Frazier has served in the Saint Francis Laboratory Poplar Bluff, formerly Physicians Park Primary Lab, for more than ten years.
As Lab Manager, Frazier will supervise, coordinate and evaluate the system and personnel responsible for the collection and processing of specimens for diagnostic testing and overall operation of the reception area of the laboratory. She will perform routine diagnostic testing and assist in development of outreach services and programs.