Hornbeck Joins Saint Francis Emergency Department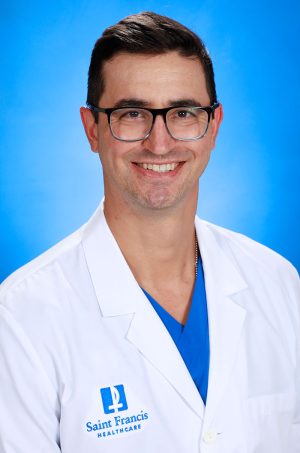 Saint Francis Healthcare System is pleased to welcome Justin Hornbeck, MD to the Saint Francis Medical Center Emergency Department.
Hornbeck joins Saint Francis from University of Texas Southeastern Medical Center in Dallas. He earned his medical education from the University of Texas Health Science Center at Houston, followed by completing his residency at University of Texas Southwestern Medical Center. Hornbeck is board certified by the American Board of Emergency Medicine.