Saint Francis First in Region to Offer Immediate CT Results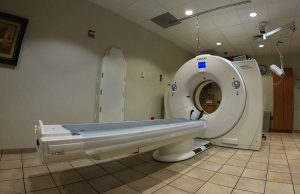 Saint Francis Healthcare System's Computed Tomography (CT) machine has undergone a software update enabling it to be the first in the region to offer rapid results on perfusion of the head with results available immediately.
CT Perfusion imaging shows which areas of the brain are adequately supplied with blood and provides information on the amount of blood flow to the brain.
The update is expected to become a requirement of The Joint Commission in the next two years.