Karen Welker Retires After Nearly 42 years as Pediatric Nurse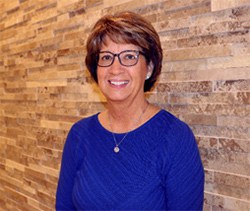 Karen Welker, RN CNIII, in the pediatric floor at Saint Francis Medical Center is retiring.
Welker started as a Registered Nurse on March 28, 1977. She then moved to the pediatric floor when the floor opened in August 1977 and has been there ever since.
"With children, they get sick fast and bounce back fast," Welker said. "I've always loved children."
She says that in addition to the child, she took care of the parents.
"It has been very gratifying giving nursery care to my patients and their families," Welker said. "I've really enjoyed the children and watching them grow up."
Throughout her career, she has been able to care for the children of her co-workers and now their children.
"I will truly miss working closely with my co-workers and I've been blessed with the many friendships and memories over the years," she said.
After retirement, Welker plans to enjoy spending time with her husband, three children, one grandchild and one grandchild on the way. She also plans to continue volunteering in the NICU and crocheting baby hats for the nursery.
Her last day at Saint Francis is January 6, 2019.