Kukielka Joins Cape Cardiology Group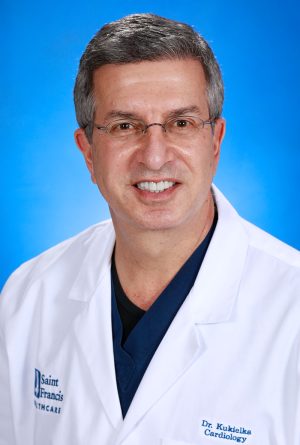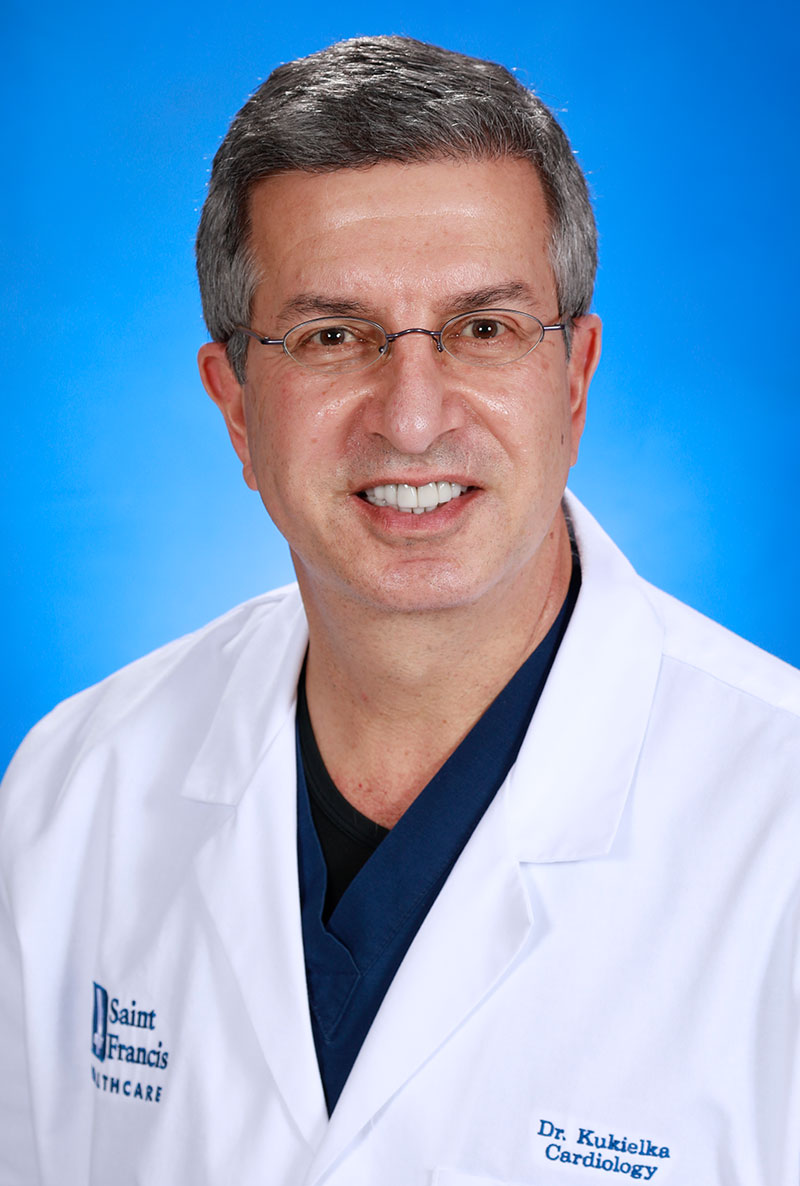 Saint Francis Healthcare System is pleased to welcome Gilbert L. Kukielka, MD, FACC, FACP, FSCAI, interventional cardiologist, to Cape Cardiology Group.
Dr. Kukielka is an experienced cardiologist who joins Saint Francis from Marietta Memorial Hospital in Ohio, where he practiced General and Interventional Cardiology and served as Director of Cardiac Catheterization Laboratory.
Dr. Kukielka earned his medical degree from the University of Costa Rica Medical School in 1983. He completed Internal Medicine residencies at the University of Costa Rica in 1987 and at Baylor College of Medicine in Houston in 1990, as well as a Cardiovascular Sciences fellowship at Baylor in 1994 where he was promoted to a faculty position that he held for many years. Dr. Kukielka completed three additional fellowships – Cardiology and Interventional Cardiology fellowships at Johns Hopkins University School of Medicine in Baltimore between 1995 and 1999 and a Peripheral Vascular Interventional fellowship at Christ Hospital-Lindner Center for Clinical Cardiovascular Research in Cincinnati in 2000.
After completing his training, Dr. Kukielka accepted a faculty position with Ohio State University. For the next five years, he served as Assistant Professor of Internal Medicine, Director of Peripheral Vascular Intervention and also directed one of the University's outreach Cardiac Catheterization Laboratories and Cardiology Program. During his training and early career years, he earned multiple clinical and research awards in Cardiology including several Young Investigator Awards and listings in America's Top Cardiologists, America's Top Physicians, Who's Who in America and Who's Who in Medicine and Healthcare. After leaving Ohio State, he worked in private practice in Cincinnati before joining Marietta Memorial Hospital, a hospital comparable to Saint Francis Medical Center in a community much like Cape Girardeau.
Dr. Kukielka is board certified by the American Board of Internal Medicine in Cardiovascular disease and Interventional Cardiology.
Cape Cardiology Group provides comprehensive cardiovascular care and cutting-edge treatment for heart-related diseases and disorders to patients in Cape Girardeau and southeast Missouri. As a medical partner of Saint Francis, Cape Cardiology's proximity allows for collaboration between medical groups in Cape Girardeau that further improve patient outcomes.
Cape Cardiology Group is located at 211 Saint Francis Dr, Entrance 7, Cape Girardeau, Mo.
To learn more about Dr. Kukielka, call Cape Cardiology Group at 573-331-3333.