Holiday Hours
Cape Cardiology Group will be closed on Monday, December 25 and Monday, January 1 in observance of the Christmas and New Year's holidays.
If you are experiencing a medical emergency, please proceed immedidately to the nearest Emergency Room.
Cardiology in Cape Girardeau
Located in the Heart Hospital at Saint Francis Medical Center, Cape Cardiology Group provides comprehensive cardiovascular care and leading-edge treatment for heart-related diseases and disorders to patients across southeast Missouri. This practice serves nearly 600 patients each week. As a medical partner of Saint Francis, Cape Cardiology Group's proximity allows for collaboration between medical groups in Cape Girardeau that further improve patient outcomes.
How Can a Cardiology Group Help?
Patients diagnosed with heart disease or other issues need the best cardiologists to treat heart-related defects and deficiencies. Cape Cardiology Group is home to experts in cardiac care, possessing the tools and knowledge to help just about every kind of heart condition without the need for extensive travel.
Saint Francis Medical Center shares its powerful resources and technology with its medical partner Cape Cardiology Group. Patients have direct access to the latest technology and medical breakthroughs in cardiac care as well as neuroscience, cancer, obstetrics and gynecology, neonatal care, emergency and trauma care, orthopedics and more.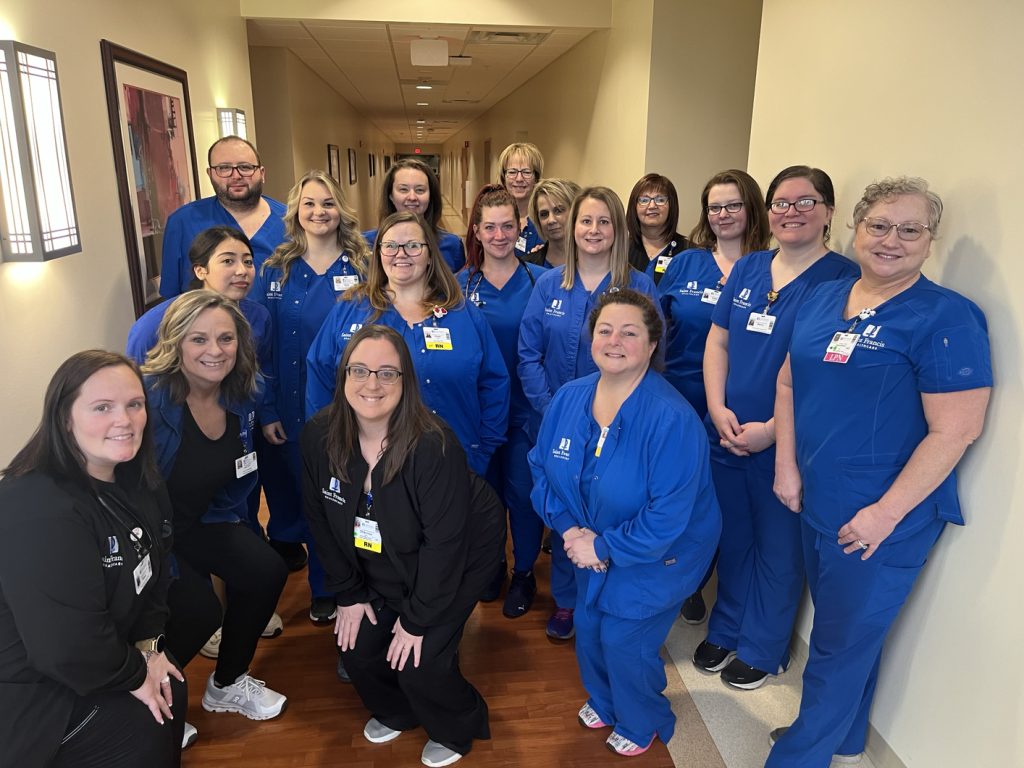 Hours
| | | | |
| --- | --- | --- | --- |
| Monday: | 8 am | - | 4:30 pm |
| Tuesday: | 8 am | - | 4:30 pm |
| Wednesday: | 8 am | - | 4:30 pm |
| Thursday: | 8 am | - | 4:30 pm |
| Friday: | 8 am | - | 4:30 pm |
Outreach Clinics
For the convenience of our patients, the cardiologists of Cape Cardiology Group see patients at outreach clinic locations across southeast Missouri.
Reviews for Cape Cardiology Group
---
Such an amazing doctor. God bless him
My mother saw Jessica Riley, APRN and I cannot rave enough about her! She walks into the room and actually knows what is in her chart. You can tell she takes the time to know her patients. We came back for her 6 week checkup and She had been keeping an eye on my mothers chart and had been working on a game plan. We both feel like she truly listens and cares. Highly recommend seeing her!
I saw Jessica R Riley ( nurse practitioner)for several appointments and she is wonderful! She was so Thorough and up on all my records. And I will definitely be using her in the future. Thank you Jessica!
Great job as my cardiologist after Dr. LaFoe left. Great bedside manner. I highly recommend.
I recently had a triple bypass surgery at St Francis Heart Hospital. The care I received was first class. A special thanks to Dr Joggerst , Dr Miller and Alexandra Powell PA-C. They saved my life by diagnosing and surgically fixing my issues. I highly recommend St Francis, Dr Joggerst, Dr Miller and Alexandra Powell. Thank you from the bottom of my newly functioning heart. Gary Wills- Cobden, Illinois.
Dr Glascock is absolutely amazing! He takes the time to truly listen to his patients and the nursing staff is very informative. Would HIGHLY recommend over Cardiovascular Consultants!