Nauser Joins Saint Francis Behavioral Health Poplar Bluff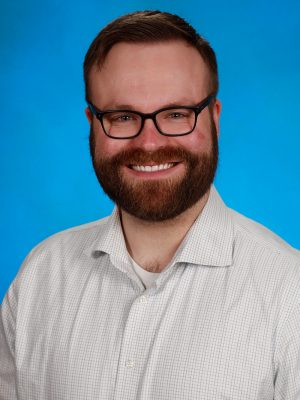 Saint Francis Healthcare System is pleased to announce Jonathan W. Nauser, PhD, has joined Saint Francis Behavioral Health Poplar Bluff as a clinical psychologist.
Nauser earned his Bachelor of Arts in Psychology and Bachelor of Arts in Sociology from University of Missouri – Columbia, followed by his Maser of Science in Psychology from University of Central Missouri in Warrensburg, Mo. He earned his APA Accredited Doctorate of Philosophy in Counseling Psychology from West Virginia University in Morgantown, W. Va., followed by his APA Accredited Clinical Psychology Pre-Doctoral Internship and Residency from University of Florida Health Sciences Center in Gainesville, Fla., where he followed a pediatric psychology track. Most recently, Nauser completed his APPIC Accredited Pediatric Psychology Fellowship at Saint Louis Children's Hospital in St. Louis.
Nauser has a variety of clinical experience and published work, including studies on addiction and pain psychology. He is a member of American Psychological Association, Society of Pediatric Psychology, Missouri Psychological Association and Society of Clinical Child and Adolescent Psychology. To make an appointment with Dr. Nauser, call Saint Francis Behavioral Health Poplar Bluff at 573-772-7722.