Peck Accepts Nurse Practitioner Role at Cape Trauma Specialists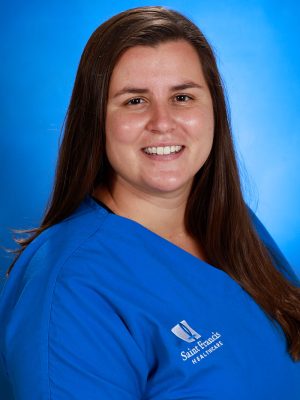 Saint Francis Healthcare System is pleased to announce Rachel L. Peck, AGACNP-BC, has accepted a position as an adult gerontology acute care nurse practitioner at Cape Trauma Specialists, a Saint Francis Medical Partner.
Peck has worked in the healthcare field for nearly ten years. She earned her Bachelor of Science in Nursing from Southeast Missouri State University in 2014, followed by her Master of Science in Nursing from Maryville University in 2020. Peck has experience as a Certified Nurse Assistant, Registered Nurse and Nurse Practitioner. She has completed clinical hours in the intensive care unit, progressive care unit, emergency department and with internal medicine and cardiothoracic surgery; many of her clinical hours were completed at Saint Francis Medical Center. Peck is pleased to bring this experience to Cape Trauma Specialists.
Peck is board certified by the American Nurse Credentialing Center. She is certified in PICC insertion, proficient in CVC insertion, board certified in vascular access and is a licensed APRN.