Sanders Transitions to Pain Management Center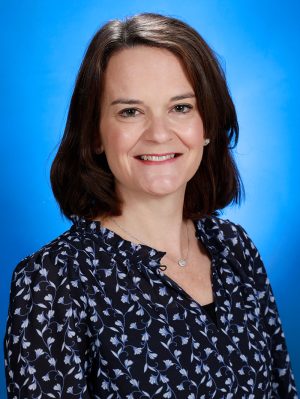 Saint Francis Healthcare System is pleased to announce Kathryn F. Sanders, PA-C, MPAS, is transitioning from Advanced Orthopedic Specialists to Saint Francis Pain Management Center, located at 211 Saint Francis Drive and 3250 Gordonville Road, Suite 250, in Cape Girardeau, Mo.
Sanders is a certified Physician Assistant of twenty years. She received her undergraduate degree from Texas Christian University in Fort Worth followed by her medical education at University of North Texas Health Science Center, Texas College of Osteopathic Medicine and University of Nebraska Medical Center. In her twenty years as a Physician Assistant, she has worked in family medicine, neurosurgery, obstetrics/gynecology and orthopedics.
Sanders sees her move to Pain Management as an extension of her work in orthopedics the last eight years, working to relieve pain and symptoms that patients experience to get them back to living their lives. Sanders says, "It will be exciting to have so many non-surgical, interventional treatments immediately available to patients through the Pain Management Center."
Sanders is a lifetime resident of Cape Girardeau and is pleased to continue treating patients in the area. She is an active member of American Academy of Physician Assistants.