Scott Kulla Accepts Position as Manager of Learning and Development at Saint Francis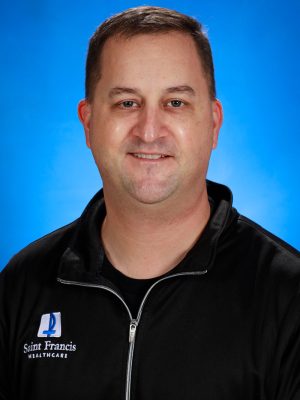 Saint Francis Healthcare System is pleased to welcome Scott Kulla to his new role as Manager of Learning and Development, effective January 2022.
Kulla earned his Bachelor of Science degree in Occupational Therapy from University of Wisconsin – Milwaukee in 1997. Kulla earned his Master of Science degree in Corrective Exercise Science from California University of Pennsylvania in 2007, and his Master of Education degree in Higher Education Administration from University of Louisville in 2019.
Kulla joins Saint Francis from Fort Campbell, Ky., where he served as the Lead Occupational Therapist for his United States Army division. Kulla is board certified by the National Academy of Sports Medicine.
In his new role at Saint Francis, Kulla will be responsible for designing, developing, delivering and managing Healthcare System learning. Additionally, Kulla will ensure all regulatory and necessary training is completed, oversee the onboarding process of all clinical colleagues and identify and support learning and development needs throughout the Healthcare System.