Saint Francis Honors Volunteers During National Volunteer Week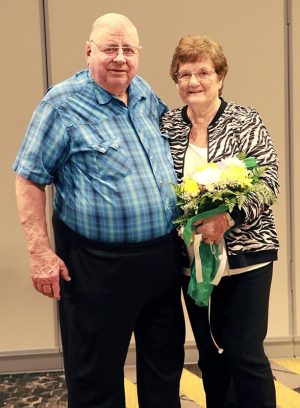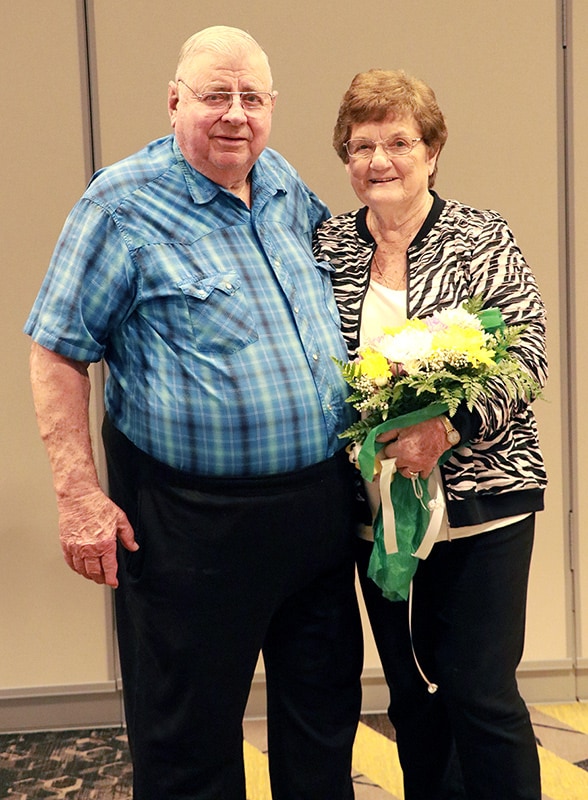 Saint Francis Healthcare System celebrated National Volunteer Week from April 7-13 with the annual Auxiliary and Volunteer Luncheon on April 15 to honor the more than 100 volunteers who serve Saint Francis Healthcare and its patients.
Around 130 attended the luncheon held at the Drury Plaza Hotel Conference Center.
Wilma Heisserer was recognized as Auxilian of the Year for her outstanding dedication to Saint Francis Healthcare.
Chairman of the Saint Francis Healthcare Board of Directors Don Kaverman led a memorial for three Auxiliary members who passed away in the past year. During the luncheon, the Saint Francis Auxiliary presented the Saint Francis Foundation with a $73,000 check. The donation will be used to fund scholarships for students entering the healthcare field and other community projects.
Volunteering offers adults the opportunity to serve their community, make new friends and enrich their lives. BJ Bowman has volunteered at Saint Francis Healthcare for several years.
"I love being here," said Bowman. "You get paid in a different way with the appreciation of people who work here and people who you help."
As part of Bowman's volunteer work, she recycles linens and donates some throughout the community.
"I don't want anything to be thrown away," said Bowman. "I'll do it as long as my health holds out."
Barbara Limbaugh has volunteered in the surgery waiting room for two years and in the lobby of Saint Francis Medical Center for three years.
"After I retired, I wanted to do something and help people," Limbaugh said. "One of my mottos is you treat others how you want to be treated."
"I love the people here," Bowman said. "They're friends."
"Almost like family," said Limbaugh.
There are nearly 125 active volunteers at Saint Francis Healthcare.
"Every volunteer here is very dedicated," said Volunteer Coordinator Teresa Lukefahr. "They come in every week to do their job. They are the most unselfish people."
For more information about volunteering at Saint Francis Healthcare System, call 573-331-5166 or email volunteer@sfmc.net.
Junior volunteers must be between the ages of 14 and 17. Areas of service include admitting and transporting patients and assisting at information desks. Sign up for the Summer Junior Volunteer Program at Saint Francis Medical Center. All junior volunteers must attend an orientation class prior to the start of volunteer service.