Stevener Accepts Ambulatory Clinical Manager Position at Ferguson Medical Group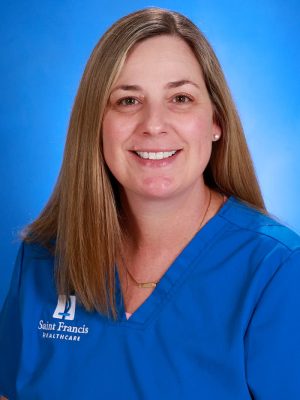 Saint Francis Healthcare System is pleased to announce Heather Stevener, RN, accepted an Ambulatory Clinical Manager position with Ferguson Medical Group, a Saint Francis Medical Partner.
Stevener earned her Bachelor of Science degree in Sociology from University of Central Missouri in Warrensburg. She completed the Sikeston R-6 Practical Nurse Program and she received her Associate of Applied Science in Nursing degree from Southeast Hospital College of Nursing and Health Sciences in Cape Girardeau.
Stevener joins Saint Francis from Missouri Delta Medical Center where she worked as an RN in Orthopedics and Sports Medicine. She will oversee clinical operations for all Ferguson Medical Group locations – Charleston, East Prairie, Scott City and Sikeston.